Irish Utility Enters Scottish Offshore Wind Market
Red Rock Power Limited has formed a 50:50 joint venture with the Irish state-owned utility ESB to develop the Inch Cape Offshore Limited wind farm development off the east coast of Scotland.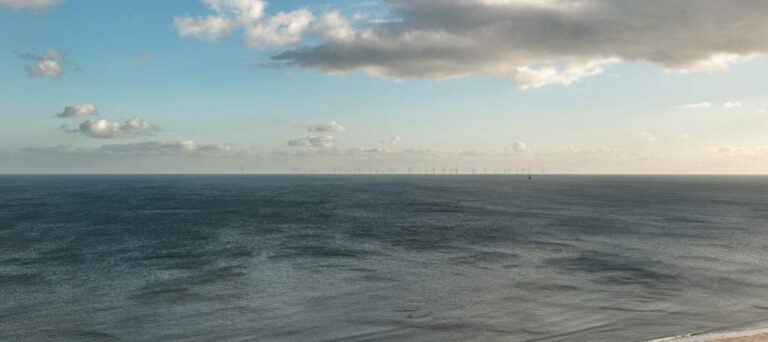 Inch Cape is set to be constructed 15 kilometres off the Angus Coast.
The project recently received approval to increase its capacity to up to one gigawatt having already secured both onshore and offshore consents in 2019. The wind farm will connect into the national grid at Cockenzie in East Lothian.
"With consent for up to one gigawatt and 72 turbines, this is a milestone investment in offshore wind for ESB and our ambition to lead the transition to a low-carbon future. This builds on similar partnerships ESB has with leading renewable energy companies in developing offshore wind projects off the coast of Ireland and Great Britain," Jim Dollard, Executive Director Generation and Trading at ESB, said.
The partnership opens up an opportunity for Red Rock Power and ESB to collaborate on other projects in the future, the companies said.
"Inch Cape will, without a doubt, make a considerable impact on the country's clean energy targets and create significant opportunities to support a green economic recovery. We look forward to working alongside our colleagues at ESB on the project and to applying synergies within our teams to drive the development forward to a successful build," Guy Madgwick, Red Rock Power Limited CEO, said.
Offshore wind will play a vital part in reaching Scotland's net-zero ambitions and help drive a strong, green economic recovery, Scotland's Energy Minister, Paul Wheelhouse, said.
"Inch Cape has the potential to significantly contribute to this recovery, to help deliver Scotland's net zero greenhouse gas emissions by 2045 and to support the Scottish supply chain. Therefore I welcome the partnership between Red Rock and ESB as the project moves forward to the next phase," Minister Wheelhouse said.
"Our seas are host to some of the best offshore wind resources in the world, supporting the continuing growth and expansion of the sector. We want to harness this huge resource for our energy system, unlocking significant investment in the supply chain to create more green jobs across the sector and support the wider decarbonisation of our energy system, including electrification of transport and heat."
The Edinburgh-based Red Rock Power Limited was the sole developer of the Inch Cape project through the Inch Cape Offshore Limited.
The company, owned by China's SDIC Power Holdings, also has a 25 per cent share in the 584 MW Beatrice offshore wind farm in the Moray Firth, Scotland.