EolMed Floating Wind Project to Feature MHI Vestas 10 MW Turbines
Qair, formerly known as Quadran Énergies Marines, has signed a preferred supplier agreement with MHI Vestas for three 10 MW offshore wind turbines for the EolMed floating wind pilot project in France.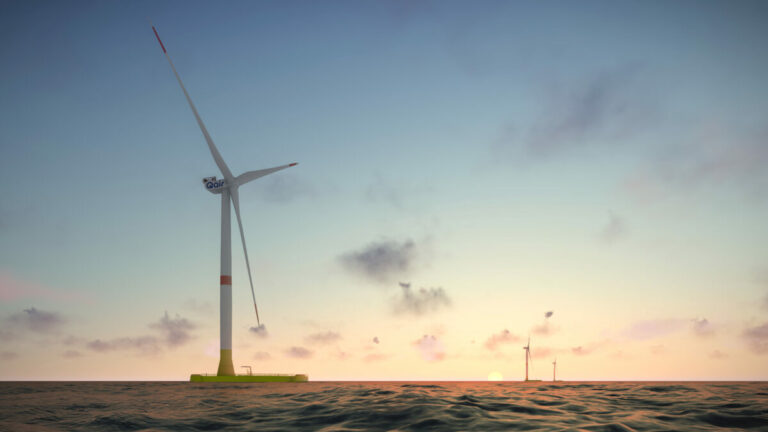 This will be the second floating wind project in which the company's V164 turbine's nominal capacity is brought to 10 MW, following Eoliennes Flottantes du Golfe du Lion (EFGL) for which the MHI Vestas 10 MW model was selected last year.
The three V164-10.0 MW turbines for the 30 MW EolMed project will be installed on Ideol's Damping Pool floating foundation at a site in the Mediterranean Sea some 18 kilometres off the coast of Gruissan in the Aude region.
EolMed is scheduled to be built in 2023.
"The combination of proven technologies such as Ideol's patented Damping Pool foundation and MHI Vestas' V164-10.0 MW turbine can potentially enable a quicker route to market for floating wind projects in Europe and Asia, where MHI Vestas deploys strong operational presences", MHI Vestas states in a press release from 5 October.
EolMed is the third floating offshore wind project for MHI Vestas in France and the sixth floating project overall.
The wind turbine supplier has also been chosen for the Groix & Belle Ile floating wind farm, for which it will deliver three of its V164-9.5 MW wind turbines.
EFGL and Groix & Belle Ile projects in France are expected to be built in 2022 and 2023, respectively.
Outside France, two more floating wind farms will comprise MHI Vestas wind turbines: Windfloat Atlantic in Portugal and Kincardine in Scotland.
The now decommissioned WindFloat 1 project in Portugal was also featuring an MHI Vestas turbine.