SeAH has signed an exclusive Memorandum of Understanding with Able UK to use the Able Marine Energy Park development to establish a monopile production facility on the South Bank of the Humber.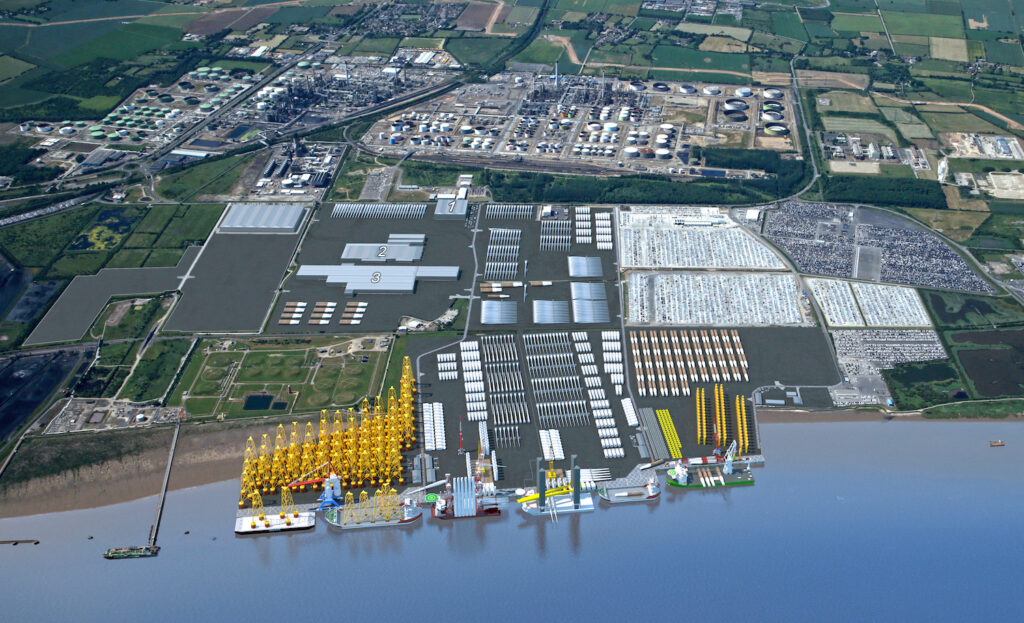 The South Korean steel tube manufacturer's facility could potentially create around 400 jobs. Currently, there are no monopile production facilities in the UK.
"The offshore wind sector is potentially on the cusp of something very special. We have a clear and unambiguous policy from Whitehall through the Sector Deal in the Industrial Strategy, and the increasingly demanding targets for both power generation and the extent of UK content," said Able UK's Executive Chairman Peter Stephenson.
"SeAH are one of a number of manufacturers with whom we are at similar stages of negotiation. SeAH have fully embraced the concept of establishing a new 'world-scale' industrial cluster for offshore wind on the Humber and with it the overarching strength of the UK's offshore wind sector. Subject to our receiving the necessary support the first quays will be available towards the end of 2022, to coincide with the needs of both manufacturers and the developers of the offshore wind farms."
SeAH intends to play an important role in the ongoing development of the UK offshore wind sector, Hyungkun Nam, SeAH's Chief Executive, said.
"We recognise the considerable opportunity to be the first significant UK based monopile supplier and partnering with the Able Marine Energy Park (AMEP), and with it ABLE, as a company with such a credible track record, as the sole partner with whom we wish to progress matters," Nam said.
"That is why we have signed an exclusive Memorandum of Understanding with ABLE as we seek to bring to reality what would be a significant investment with an initial annual capacity of 162,000 tons, and rising up to 320,000 tons and the prospect of providing around 400 new jobs."
Able Marine Energy Park (AMEP) is part of the 1,695-acre Able Humber Port. It provides a fully consented, (GBP 475 million development which will provide 1,279 metres of heavy-duty, deep-water quays supported by 198 acres of adjacent installation yards, and 353 acres of manufacturing and storage land.
The park is designed to fully accommodate the manufacture, assembly, storage, and installation of all offshore wind components.