When it comes to cable damage it is crucial to get the cable up and running again quickly. Any downtime caused by external cable failure or other damage to grid infrastructures carries a number of risks, especially economic ones. Costs in terms of revenue losses, penalties and fines may run into millions. NKT has equipment as well as experienced staff available that can bring your cable system back into operation quickly, as was shown recently during the repair of the Baltic Cable in only 29 days.
The situation
The Baltic Cable HVDC (high-voltage direct-current) link relies on a 250-km-long submarine cable. Running between the cities of Lübeck (GER) and Trelleborg (SWE), it has been connecting the power grids of Germany and Sweden since 1994. It makes it possible to pool electrical resources in both countries and thereby complement and optimize existing capacities in both grids. The cable link therefore enables a more efficient use of the existing power plants on both sides of the sea.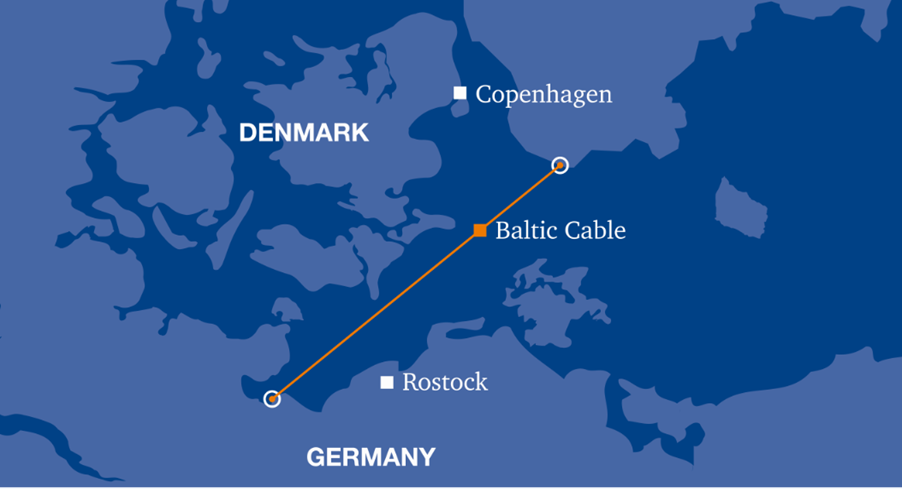 After NKT had been informed by the grid owner and operator Baltic Cable AB that a cable section had been damaged, resources were quickly mobilized to carry out the repair operation from start to finish. A typical repair can be divided into five main steps all of which were executed by NKT:
Finding the fault location
Preparing the cable for repair
Mobilizing the repair vessel and crew
Cable repair work
Post-repair activities
Spare cable could immediately be retrieved which was essential for a quick repair operation, as lead times for producing new spare parts are often too long and would have significantly extended the time required to restore the link.
The solution
NKT used its service operation expertise and its own vessel NKT Victoria to restore the power cable system in just 29 days. The project was performed in an extremely efficient way. As soon as NKT had been informed about the damage by Baltic Cable AB, NKT staff and equipment were quickly made available for the initial operation.
After the fault location had been detected, NKT staff exposed the cable by the help of a mass flow excavator and carried out the cut-and-seal operation aboard a subcontracted vessel. Within five days, this initial operation was completed and the cable was prepared for the repair.
After efficient preparations, the final repair operation was completed on NKT Victoria, and within just 29 days the Baltic Cable was back in operation.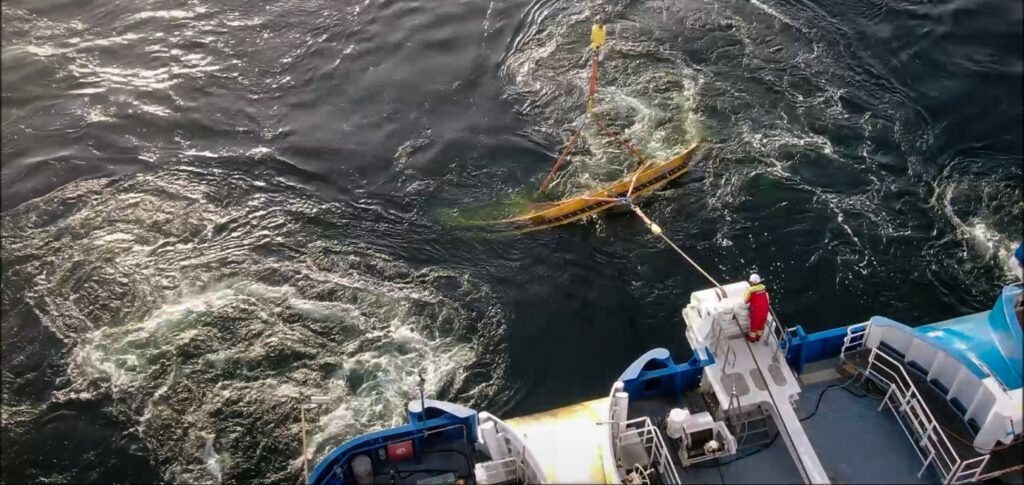 By bringing the Baltic Cable back into operation in less than a month, NKT once again proofed their speed in offshore repairs. In addition to the short resource mobilization time and the availability of their repair vessel NKT Victoria, the ability to efficiently cooperate with customers and subcontractors contributed to a quick repair.
Operational success was ensured through efficient execution by all parties involved, minimizing the outage time and bringing the important interconnector back into operation. The operations also showed the importance of having a pre-negotiated repair contract and a sufficient and updated stock of spare cable parts in place to ensure quick mobilization and execution.
For more information about our offshore service offerings visit: https://www.nkt.com/offshore-cable-services
Or send us an E-Mail: Fredrik Nilsson, Head of Sales, [email protected]
Note: The opinions, beliefs, and viewpoints expressed in this article do not necessarily reflect the opinions of Offshore WIND.