Buss Energy Acquires Stake in Austrian Drone Inspection Provider
Buss Energy Group has acquired a 24.9 per cent stake in Aero Enterprise, an Austria-based provider of drone inspections for offshore and onshore wind turbines.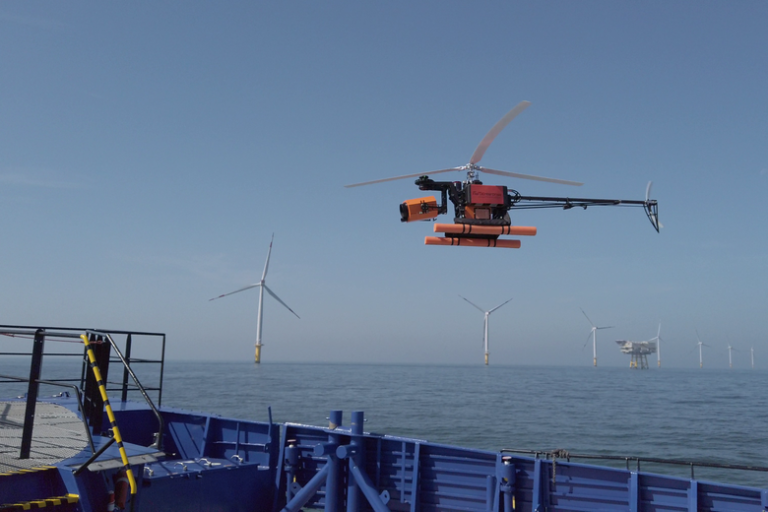 The German company said it had already expanded its portfolio last year by purchasing two companies and that adding drone inspection services was "the next logical step" to complete its portfolio.
Aero Enterprise's drones, called AERO-SensorCopters, are based on helicopter technology and can therefore be used even at high wind speeds, according to Buss Energy, which is particularly relevant at high sea.
"Also, long flight times of the drones are a great advantage especially for offshore use. Thus, even with increasing sizes of the wind turbines no additional stop landing is needed", Buss Energy Group said in a press release from 20 August.
The drone inspection flights are fully autonomous and continuously monitored, with the system utilising Aero Enterprise's in-house AERO-Software Package which evaluates the high-resolution image data.
"Damage detection and classification is largely automated with the support of Artificial Intelligence (AI). The subsequent automation of data transfer to the customer's software environment and the automatically generated reports enable efficient and objective reporting on the condition of the wind turbines and potential repairs needed. In addition, the drones can provide exact comparative data from previous inspections", Buss Energy states.