Jan De Nul has installed nine of the 21 jacket foundations at the Taiwan Power Company Offshore Windfarm Phase 1 Project – Demonstration offshore Taiwan.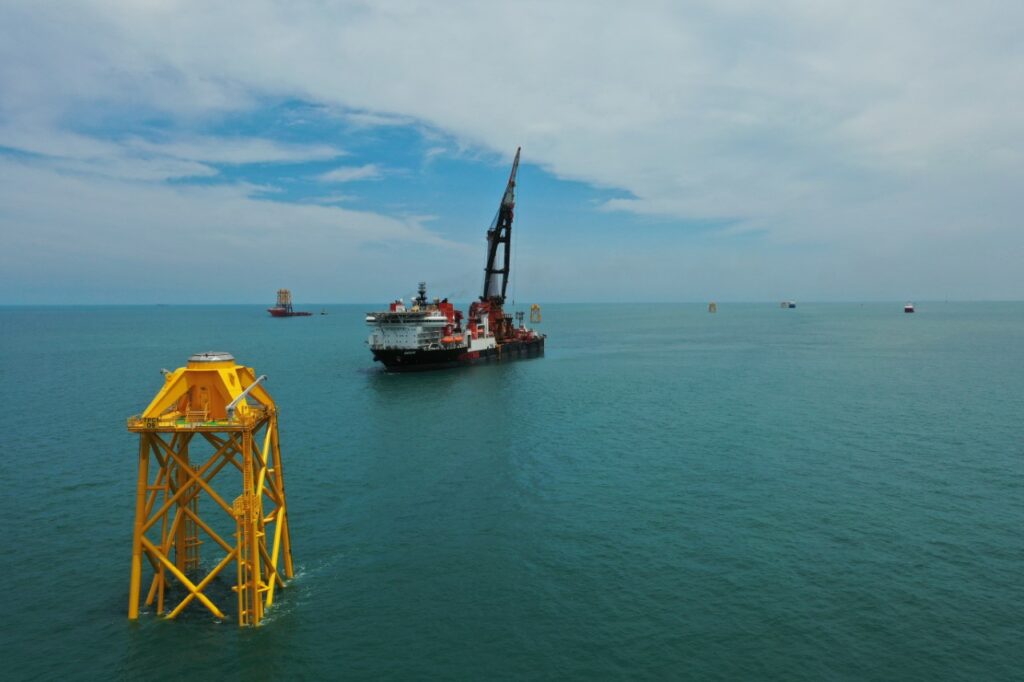 Offshore installation vessel Aegir, which Jan De Nul Group chartered from Dutch Heerema Marine Contractors, is installing the 1,100 metric tonne jackets at the site some ten kilometres off the coast of Fangyuan in Changhua County.
Turbine Installation to Start in August
In total, the 109.2 MW TPC Changhua offshore wind farm Phase 1 will comprise 21 Hitachi 5.2 MW offshore wind turbines.
Jan De Nul's consortium partner Hitachi Ltd. continues to mobilize the turbine components to the marshalling port of Taichung, to allow preparation for offshore installation in August with Jan De Nul's offshore jack-up installation vessel Taillevent.
Hitachi Ltd. is in charge of manufacturing, assembly, installation and other works related to the 21 typhoon-certified offshore wind turbines using a downwind rotor.
The Jan De Nul–Hitachi consortium is also responsible for the first five years operation and maintenance (O&M) of the TPC Changhua offshore wind farm Phase 1.
Onshore Work Completed
Jan De Nul has now completed all onshore civil works needed for the connection of the offshore wind farm to the Taiwanese power grid.
For the connection of the subsea cable at the landfall with the onshore substation of Changhua County, Jan De Nul Group constructed 13 kilometres of duct banks in collaboration with the Taiwanese company Star Energy Corporation.
Related news
List of related news articles