Borssele III & IV Produces First Power
The Borssele III & IV offshore wind farm produced first power early in the morning on 7 August, the Blauwwind consortium informs.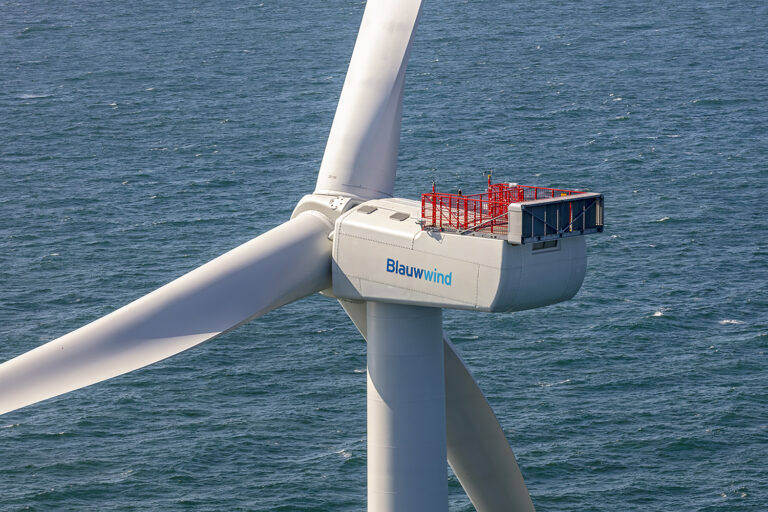 "This marks a key milestone in the construction of the project as the first turbine is now generating power and delivering renewable electricity into the Dutch grid", the developer said.
The first of 77 MHI Vestas 9.5 MW wind turbines was installed at the project site in the Dutch part of the North Sea in May.
At the end of July, TenneT announced that the 700 MW Borssele Beta high voltage offshore platform, connecting Borssele III & IV and Borssele V offshore wind farms to the Dutch grid, was ready for use.
At the moment, 36 wind turbines are in place at the Borssele III & IV site.
After undergoing further initial tests in the coming weeks, it is expected that one additional turbine will become operational per day, Blauwwind said.
The offshore wind farm, with a total installed capacity of 731.5 MW, is scheduled to be completed in October 2020 and commissioned in 2021.
Total expected energy production from the Borssele III & IV is 3,000 gigawatt hours (GWh) per year. The offshore wind farm will supply clean, renewable energy to 825,000 households, accounting for up to 2.3 per cent of the total Dutch electricity demand.
The 731.5 MW Borssele III & IV wind farm is owned and developed by the Blauwwind consortium. The consortium comprises Partners Group (45%), Shell (20%), DGE (15%), Eneco Group (10%), and Van Oord (10%), with the latter also being the Balance of Plant (BoP) contractor.