Latest Dutch Offshore Wind Farm Comes with a Bag of Tricks
The 759 MW Hollandse Kust (noord) offshore wind farm will include five technology demonstrations that could be implemented at full-scale in the future, CrossWind, the consortium developing the wind farm, said.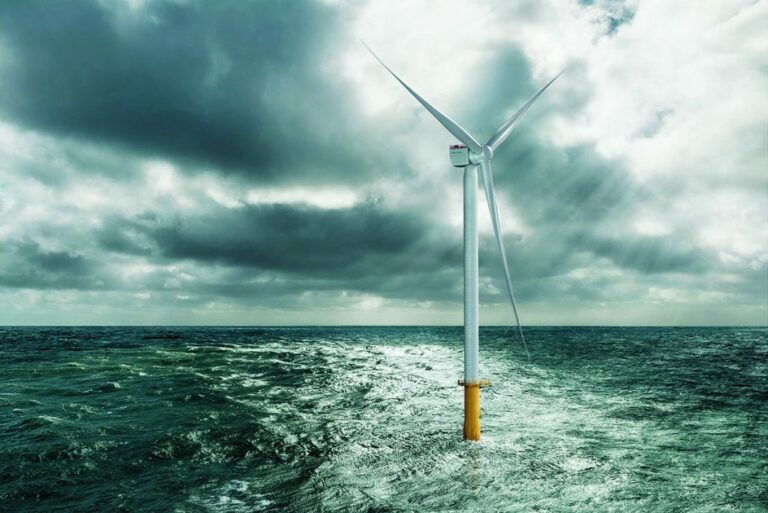 These include a floating solar park, short-term battery storage, wind turbines that are optimally tuned to the network to minimise the negative 'wake'-effects that wind turbines have on each other, 'green hydrogen' made by electrolysis as a further storage technique, and the combination of these individual measures to ensure a continuous power supply regardless of the wind situation, the consortium of Shell and Eneco said.
The CrossWind team intends to work closely with universities and scientific institutions to develop further technical innovations. The consortium will then share the lessons learned from developing this wind farm.
Located some 18.5 kilometres off the west coast of the Netherlands near the town of Egmond aan Zee, Hollandse Kust (noord) will comprise 69 Siemens Gamesa 11 MW turbines scheduled to be operational in 2023.
The majority of the turbines will be situated over one kilometre from each other. In principle, the space between the turbines is available for alternative uses, provided these are compatible with the wind farm, the Dutch government said.
Offshore wind farms provide numerous opportunities for the development of the natural underwater environment, the government said. Once the wind turbines have been installed, a wind farm will be a calmer place for underwater flora and fauna and new marine life will be able to settle on the foundations of the wind turbines.
NortH2 Project
As previously reported, CrossWind plans to use the wind farm's power to produce green hydrogen at the 200 MW plant on the Tweede Maasvlakte in the Port of Rotterdam.
Shell intends to start operations by 2023 to produce about 50,000 – 60,000 kilograms of hydrogen per day. The green hydrogen produced will initially be used at the Shell refinery in Pernis to decarbonise the production of fuels.
The final investment decision on this project has yet to be taken.