DEME has shared a photo of its vessels Sea Installer and Sea Challenger working together at the Borssele 1 & 2 offshore wind farm, where they have so far installed 55 Siemens Gamesa 8 MW wind turbines.
[The article continues below the image.]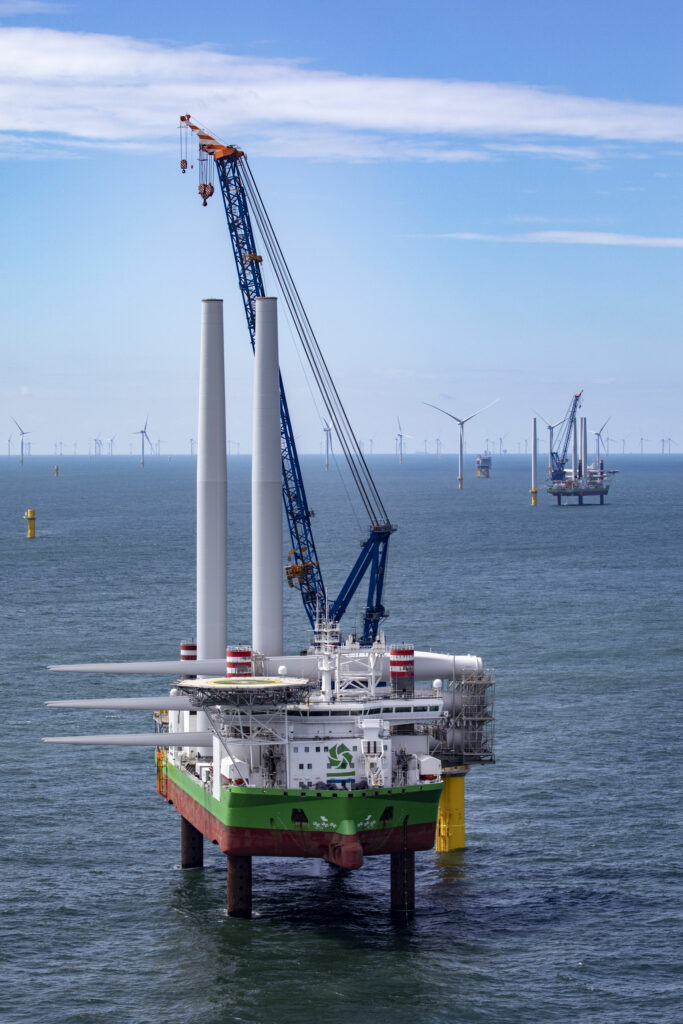 The vessels are working as a tandem within DEME's duo-vessel solution to speed up the construction, which the company already used at the East Anglia One offshore wind farm in the UK.
The 752 MW Borssele 1 & 2 wind farm will comprise 94 wind turbines.
The first wind turbine was installed mid-April.
Project construction started in January with the installation of the first foundation at the site located 22 kilometres off the coast of the province of Zeeland.
Once completed this year, the project will become the largest offshore wind farm in the Netherlands.