7 MW Fukushima Turbine Starts Final Voyage
The 7 MW Fukushima Shimpuu demonstration floating offshore wind turbine in Japan is currently being dismantled.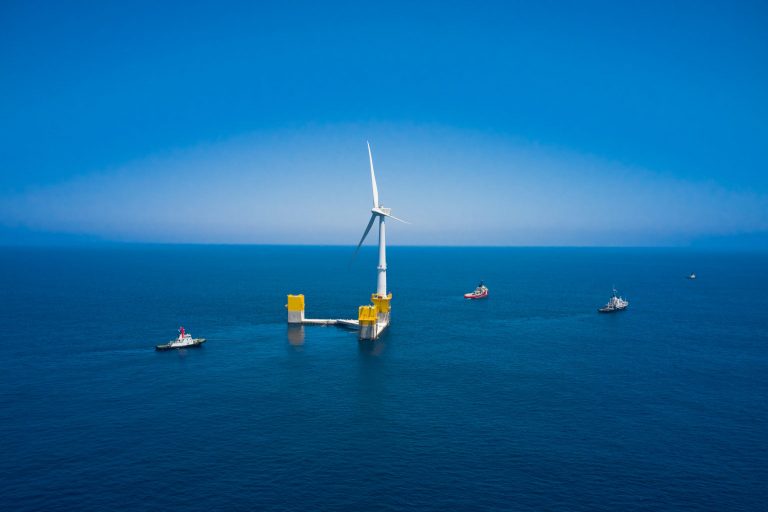 The work began in May with the removal of the power transmission cable.
This was followed by the removal of mooring chain anchors, which took place from the end of May to 10 June, after which the turbine towing began.
Fukushima Shimpuu was installed in July 2015.
The consortium that developed the project comprises Marubeni, the University of Tokyo, Mitsubishi, Mitsubishi Heavy Industries, Japan Marine United, Mitsui Engineering & Shipbuilding, Nippon Steel & Sumitomo Metal, Hitachi, Furukawa Electric, Shimizu, and Mizuho Information & Research.