The US State of New Jersey plans to build the New Jersey Wind Port on the eastern shore of the Delaware River, with the construction expected to begin in 2021.
The New Jersey Wind Port is described as a first-in-the-nation infrastructure investment that will provide a location for staging, assembly, and manufacturing activities related to offshore wind projects on the US East Coast.
Estimated to cost between USD 300 million and USD 400 million at full cost, the Wind Port will be located in Lower Alloways Creek Township, on an artificial island on the eastern shores of the Delaware River, southwest of the City of Salem.
Construction is planned in two phases. Phase 1 will develop a 30-acre site to accommodate marshalling activities and a 25-acre component manufacturing site.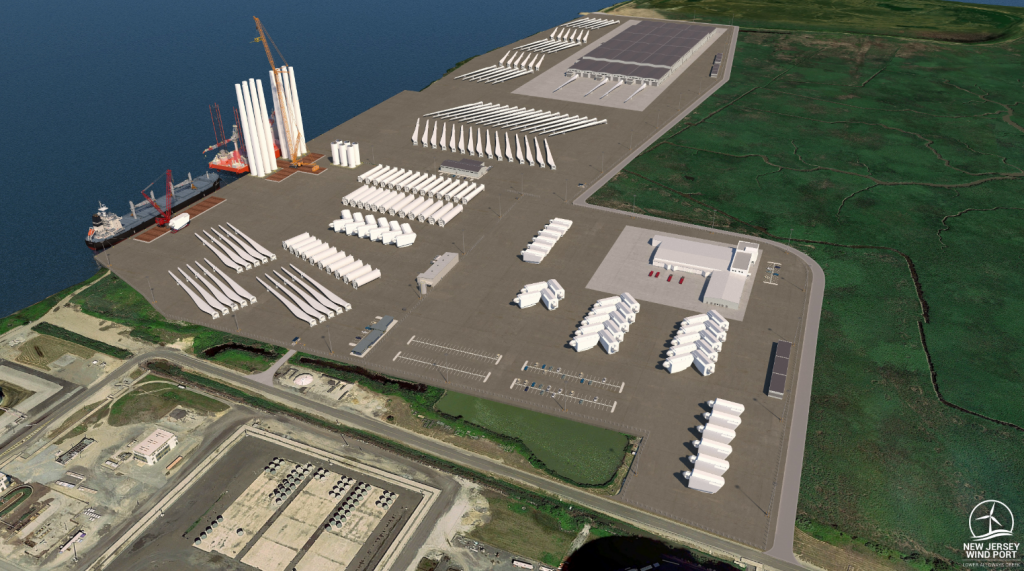 Phase 2, targeted to begin in 2023, adds another 150+ acres to accommodate expanded marshalling activities and manufacturing facilities for turbine components like blades and nacelles. Parcels are expected to become available between 2024 and 2026.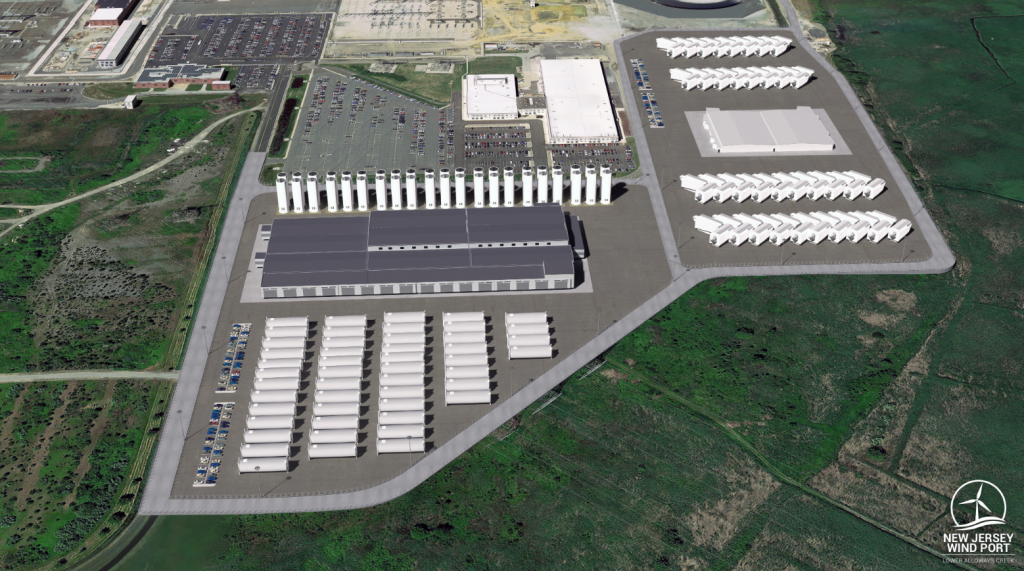 The New Jersey Economic Development Authority (NJEDA) is leading the development and is currently considering a range of public, private, and public-private partnership (P3) financing options. NJEDA is cooperating with the landowner, PSEG (Public Service Enterprise Group) on the project.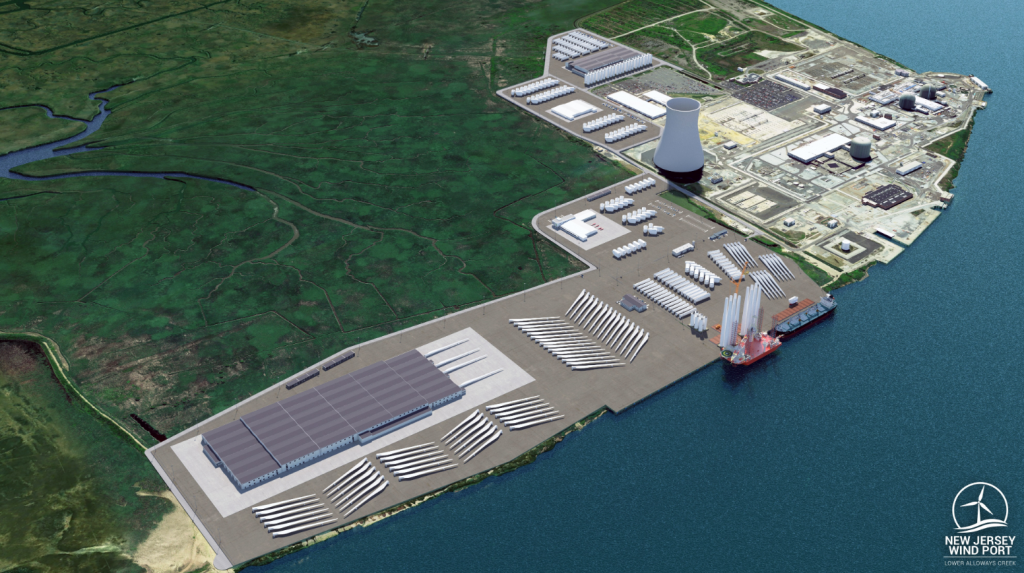 The Wind Port has the potential to create up to 1,500 manufacturing, assembly, and operations jobs, as well as hundreds of construction jobs in New Jersey.
"Offshore wind is a once-in-a-generation opportunity to not only protect our environment but also greatly expand our state economy in a way that has immediate impacts and paves the way for long-term growth," said New Jersey's Governor Phil Murphy.
"The New Jersey Wind Port will create thousands of high-quality jobs, bring millions of investment dollars to our state, and establish New Jersey as the national capital of offshore wind. This is a vital step forward in achieving our goal of reaching 7,500 megawatts of offshore wind power by 2035 and 100 percent clean energy by 2050."
New Jersey has committed to producing 7,500 MW of offshore wind energy by 2035. In its first offshore wind solicitation held in 2019, the State awarded Ørsted with a contract to develop the 1,100 MW Ocean Wind project expected to be operational by 2024.
Why a Wind Port?
Studies by the New Jersey Board of Public Utilities (NJBPU), US Department of Energy, and offshore wind project developers have highlighted the need for new port facilities designed specifically to meet the offshore wind industry's unique needs.
For example, wind turbines must be partially assembled at a port and then shipped out to the ocean vertically, with components as tall as 500 feet.
When fully constructed on the ocean, the turbines selected for New Jersey's first offshore wind project will be more than 850 feet tall. Given the height of the turbines, offshore wind marshalling ports must be located outside of all vertical restrictions, such as bridges, and must have wharfs that can accommodate up to 800 tons, or more than two fully loaded Boeing 777s. Most existing port infrastructure along the US East Coast is unable to accommodate this work.
The offshore wind projects slated for development along the US East Coast over the next decade are expected to require more than USD 100 billion of capital investment, creating an opportunity for significant economic growth.