Final WindFloat Atlantic Turbine En Route to Project Site
The third and final floating wind turbine for the WindFloat Atlantic project has set sail from Spain to the project site offshore Portugal.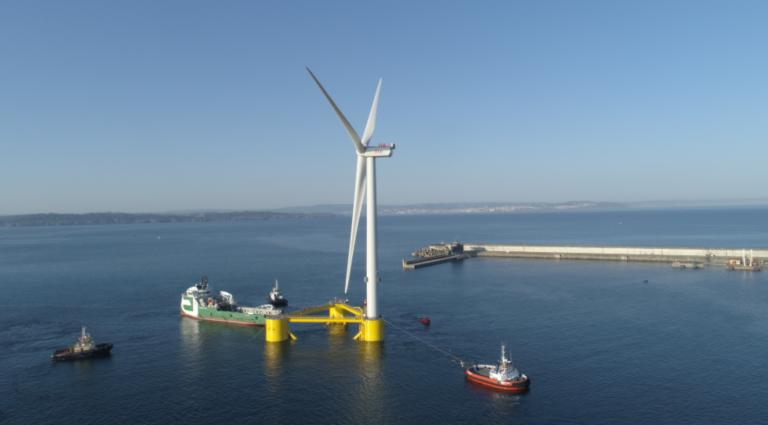 The turbine will be traveling from the Port of Ferrol towards its final destination 20km off Viana do Castelo on a journey that will take three days.
At the project site, this final turbine will join two units that are already supplying green energy to Portugal's electricity network.
The first WindFloat Atlantic turbine was installed in October last year and the second one arrived at the site this January.
The first unit was connected to the grid on 31 December 2019 and began generating power immediately after that.
The 25 MW project, which comprises MHI Vestas 8.4 MW turbines on Principle Power's semi-submersible foundations, is the first floating wind farm in continental Europe.