Orient Cable Delivers Second Batch of Export Line for CTGNE Yangjiang Shapa Phase 1
Ningbo Orient Cable (NBO) has delivered 39.6 kilometres of 220 kV export cable for the China Three Gorges New Energy (CTGNE) Yangjiang Shapa Phase 1 offshore wind farm.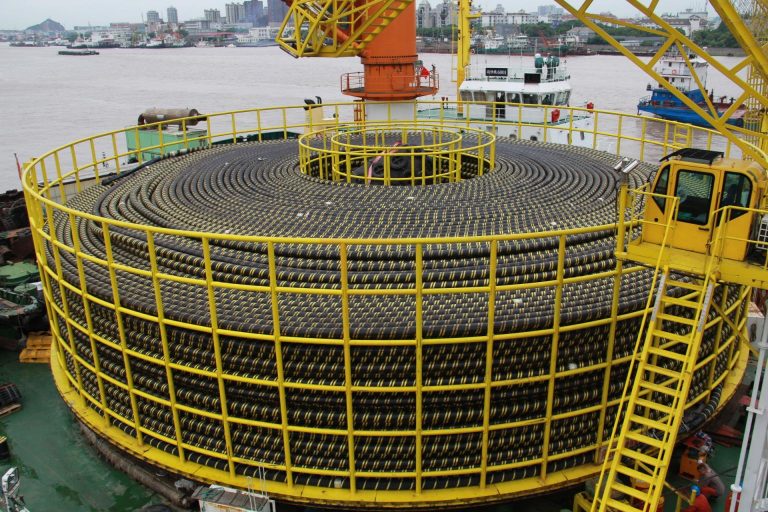 The company was awarded a contract for the 300 MW project in July 2018, and delivered and installed the first 39.6 kilometres of export cable the following year.
The wind farm, also known as CTGNE Yangxi Shapa Phase 1, produced first power in November 2019.
In January, Orient Cable secured a contract to deliver and install the 35 kV inter-array and the 220 kV export cable at the 400 MW Yangjiang Shapa Phase 2 wind farm.
A couple of months later, the company won a tender for the supply of a total of 110 kilometres of 220 kV export cables and 316 kilometres of 35 kV inter-array cables for the further three phases of CTGNE's Yangxi (Yangjiang) Shapa project, which will have a total installed capacity of 1 GW.
Phases 2–5 of the Yangjiang Shapa entered construction simultaneously at the end of February, making the project the largest offshore wind farm ever to enter construction in China.
The 1.7 GW offshore wind project is located off Shapa Town in Yangxi County, Yangjiang City, in the southwest of Guangdong Province, China.