Siemens Gamesa 11MW Turbine Prototype Goes Full Tilt
Siemens Gamesa's prototype SG 11.0-193 DD Flex wind turbine has produced 11MW of power, the turbine maker said.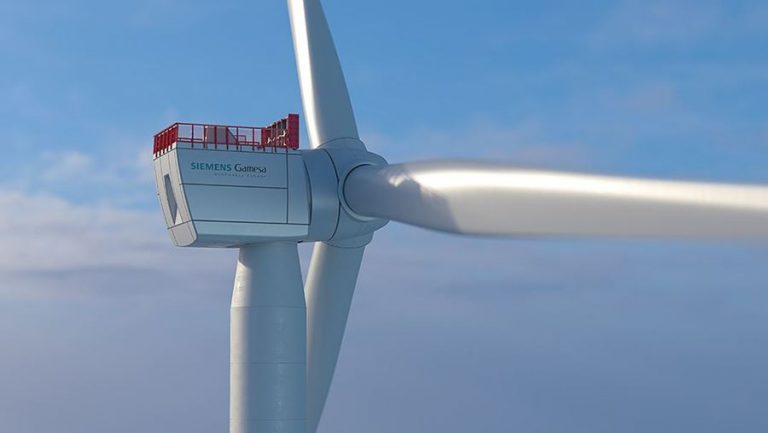 The prototype turbine was installed at the Østerild Test Center in Denmark at the beginning of February.
Unveiled in November 2019, the SG 11.0-193 DD Flex turbine features a 193m diameter rotor using the 94m long Siemens Gamesa B94 Integral Blades. Constant digital observations are processed by the control system, increasing capacity to up to 11MW, Siemens Gamesa said.
The SG 11.0-193 DD Flex turbines will have their commercial offshore debut at Vattenfall's Hollandse Kust Zuid 1-4 offshore wind farms in the Netherlands.
The installation is planned to start in 2022, and the full commissioning of the wind farms is expected in 2023.