First Turbine Up at CECEP Yangjiang Nanpeng Offshore Wind Project
China Energy Conservation and Environmental Protection Group (CECEP) has installed the first turbine at its 300MW Yangjiang Nanpeng offshore wind project.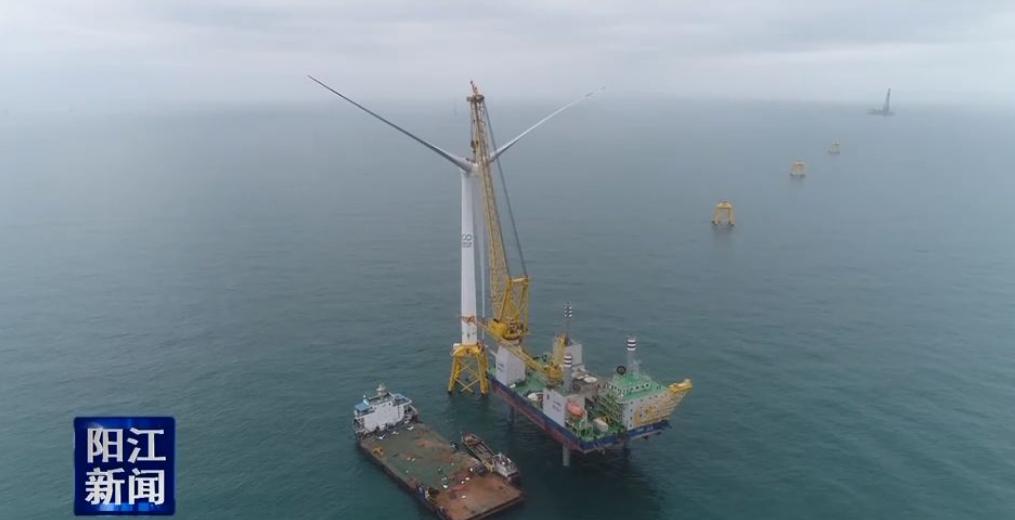 The first MySE 5.5-155 turbine was installed on 8 March at the project site some 28km off the coast, Ming Yang Smart Energy reported.
The installation of all of the wind farm's 55 turbines is expected to be completed in the next few months.
According to Ming Yang, CECEP Yangjiang Nanpeng also comprises a 220kV offshore substation and an onshore centralized control center, as well as the world's first suction bucket jacket foundation.
ZTT is in charge of manufacturing and delivering the 45km 220kV export cable system which will connect the wind farm's offshore booster station to the onshore control center in Yangjiang City, Guangdong Province.
CECEP Yangjiang Nanpeng covers an area of around 58km2 in the South China Sea and is being installed in water depths of between 23 and 32m.