Saipem Seeks Permission for Surveys Offshore Ireland
Saipem has applied for permission to carry out surveys at the Atlantic Marine Energy Test Site (AMETS) in Ireland where a floating offshore wind turbine is planned to be installed.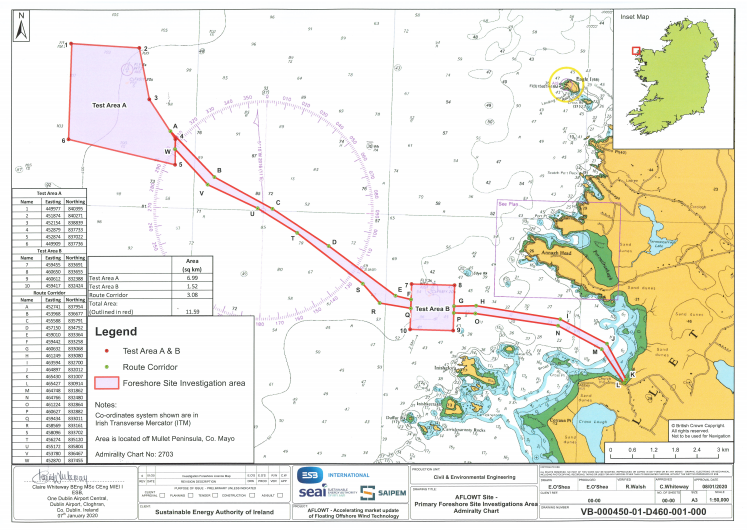 Saipem is seeking permission to conduct geophysical, geotechnical and ecological surveys at Sustainable Energy Authority of Ireland's (SEAI) site offshore the Irish west coast.
Sub-bottom profiling and cone penetration testing will be done to inform on the proposed deployment of a turbine with a capacity of up to 6MW.
In March 2019, a consortium led by the European Marine Energy Centre (EMEC) secured funding to test Saipem's floating wind technology at AMETS.
The EUR 31 million Accelerating Market Uptake of Floating Offshore Wind Technology (AFLOWT) project is expected to demonstrate the survivability and cost-competitiveness of floating offshore wind.
Deployment is planned for 2022.