First Japanese Offshore Wind Farms Entering Construction Phase
A consortium led by Marubeni Corporation will start building wind farms off Akita Port and Noshiro Port in Akita Prefecture, Japan, later this month.
Through a special purpose company, Akita Offshore Wind Corporation, the consortium has signed loan agreements for the construction of the wind farms with a number of domestic and foreign financial institutions, and with MUFG Bank, Mizuho Bank, and Sumitomo Mitsui Banking Corporation jointly acting as the joint mandated lead arrangers.
The two wind farms will have a combined capacity of 140MW and will comprise wind turbines installed on bottom-fixed foundations, and onshore substations.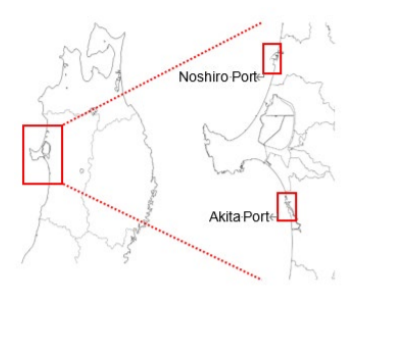 Jointly, the two wind farms are expected to be the first large-scale offshore wind power project in Japan established on a commercial basis, Marubeni said. The project is valued at around YPY 100 billion (EUR 831 million).
The construction of the onshore substations and transmission lines is scheduled to start in February 2020, and the commercial operations are expected to start in 2022, according to Marubeni.
The electricity produced at the two wind farms will be sold to Tohoku Electric Power for a period of 20 years under a power purchase agreement based on the feed-in tariff program.
The Noshiro Port will be the base port for operations and maintenance of the two wind farms.
Apart from Marubeni, the consortium includes Obayashi Corporation, Tohoku Sustainable & Renewable Energy, Cosmo Eco Power, The Kansai Electric Power, Chubu Electric Power, The Akita Bank, Ohmori, Sawakigumi Corporation, Kyowa Oil, Katokensetsu, Kanpu, and Sankyo.