Vestas Nets EPC Contract for Intertidal Wind Farm in Vietnam
Vestas has secured an Engineering, Procurement and Construction (EPC) contract for the 50MW Tra Vinh intertidal project in Vietnam.
This marks Vestas' second intertidal contract in Vietnam within a week, followed by a deal to provide 13 V150-4.2 MW turbines for a 50MW intertidal project in the Bạc Liêu Province for the local EPC construction company Bac Phuong JSC.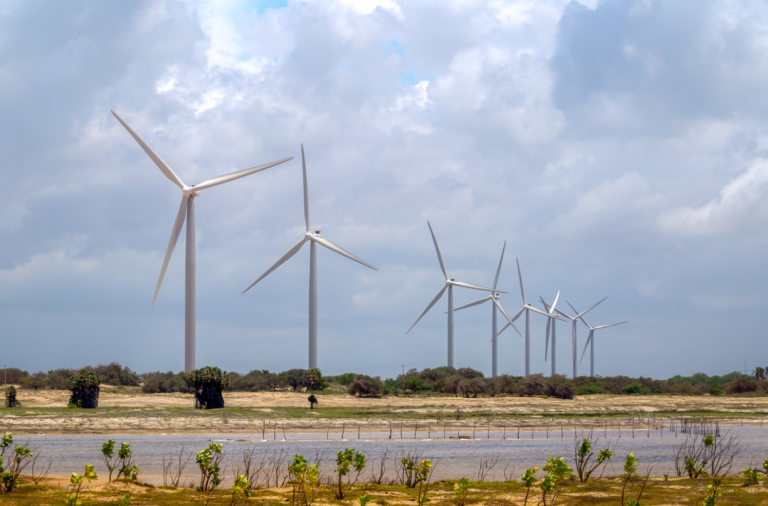 For Tra Vinh, Vestas will provide a full turn-key solution with delivery, installation and commissioning of 12 V150-4.2 MW turbines, as well as the civil and electrical balance of plant.
The order also includes a 10-year Active Output Management 4000 (AOM 4000) service agreement.
The project will be constructed in shallow waters close to shore to capture the unblocked wind resources from the sea in the Mekong Delta province of Tra Vinh, Vestas said.
Turbines will be installed on reinforced onshore gravity foundations that are raised above sea level on multi-pile structures and connected to shore with link bridges that carry onshore power cables and facilitate easy access to the turbines for O&M.
"This is our seventh project in Vietnam and the first that includes a full EPC scope, demonstrating our long-term commitment to the Vietnamese market by expanding our scope, presence and expertise locally," said Tommaso Rovatti Studihrad, Sales Director of Vestas Asia Pacific.
Tra Vinh Wind Power Co. Ltd. (TWPC) is jointly owned by Climate Investor One's (CIO) Construction Equity Fund, a blended finance facility managed by Climate Fund Managers (CFM), and Korea's Samtan.
Construction of the project will start in the first quarter of 2020 and turbine delivery is expected to commence in the third quarter.