WIND Setting Up New Cable Accessories Warehouse
WIND is setting up a new cable accessories warehouse at its main cable storage yard in Velsen Noord, the Netherlands.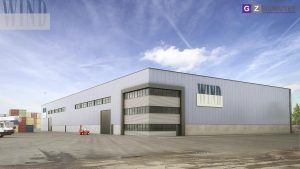 The new facility will function as WIND's central European warehouse for all cable-related accessories, from where the company will distribute parts to the European wind farms that it supplies.
The warehouse is said to be another step in WIND's aim towards creating a single cable logistics hub that can serve as the basis for cable repairs.
According to the Dutch company, it will also house WIND's new yard office and offer convenient project workplaces for customers and subcontractors.
It is expected to be completed in May 2020.