Japanese Trio Orders Big Wind Turbine Installer
Penta-Ocean Construction, Kajima Corporation, and Yorigami Maritime Construction have agreed to jointly construct a wind farm installation vessel capable of installing foundations and turbines with a capacity of between 10MW and 12MW.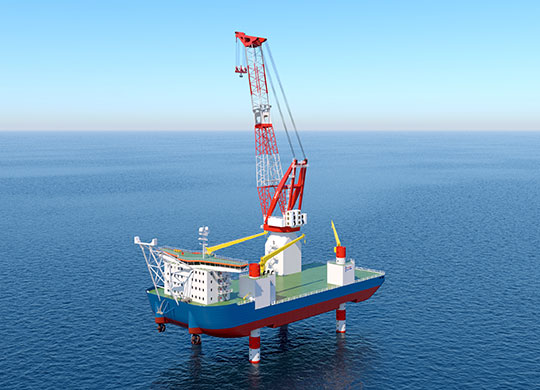 The Self Elevating Platform (SEP) ship holding company will be established as a subsidiary of Penta-Ocean Construction and will be operated jointly by the three companies.
The basic design of the vessel will be undertaken by GustoMSC. Singapore-based PaxOcean Engineering will be responsible for the overall building of the SEP.
The vessel will be equipped with a 1,600t hoisting, fully revolving crane built by Huisman to cope with the increasing size of the offshore wind turbine and its basic foundation.
The vessel is scheduled to be completed and delivered in September 2022 and operational in March 2023, with an investment of approximately JPY 18.5 billion (around EUR 154.3 million).
Penta-Ocean Construction owns the first Japanese multipurpose SEP, "CP-8001", equipped with an 800t lifting capacity crane. This vessel was also designed by GustoMSC.