ASM Industries Floats Out First WindFloat Atlantic Foundation
Portugal's ASM Industries has tested and floated out the first of the two floating foundations being built for the 25MW WindFloat Atlantic wind farm.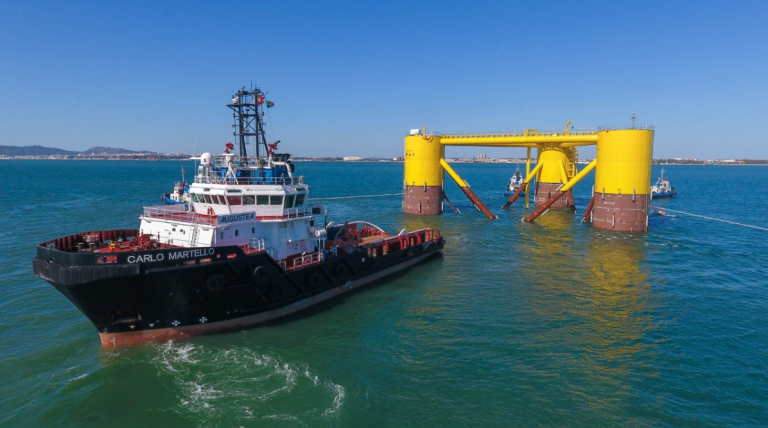 "The tests were very successful and totally safe, and were the culmination of several months of hard and continuous work," Adelino Costa Matos, CEO of ASM Industries, said.
"This is a project that puts Portugal in the spotlight of floating solutions for the offshore wind energy industry and demonstrates ASM Industries' competence and resilience in complex and challenging projects."
ASM Industries is in the process of finalizing the second floating platform for the Windfloat Atlantic project.
Located 20 kilometres off the coast of Viana do Castelo, Portugal, WindFloat Atlantic will comprise three MHI Vestas 8.4MW wind turbines installed on semi-submersible and triangular floating platforms developed by Principle Power.
The first of the three wind turbines arrived at the installation site earlier this week. The floating foundation for this wind turbine was manufactured and delivered by Spain's Navantia/Windar joint venture.
The WindFloat Atlantic project is being realized by the Windplus consortium, which is jointly owned by EDP Renováveis (54.4%), ENGIE (25%), Repsol (19.4%), and Principle Power Inc. (1.2%).