First Steel Cut for Hollandse Kust Zuid Alpha Jacket
Eversendai Offshore has cut the first steel for the jacket foundation destined for the Alpha platform at the Hollandse Kust Zuid offshore wind farm zone in the Netherlands.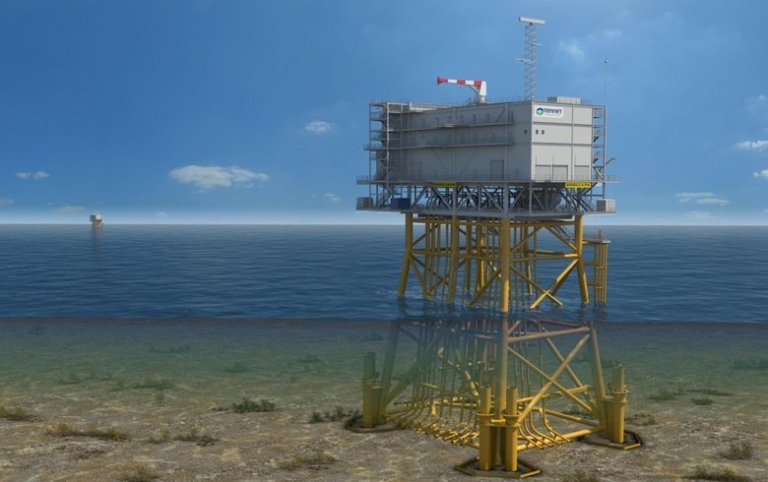 The wholly-owned subsidiary of Eversendai Corporation Berhad is in charge of the engineering and fabrication of the six-legged jacket at its fabrication yard in RAK Maritime City, Ras Al Khaimah in the United Arab Emirates (UAE).
Eversendai said that the work represents the company's first-ever for a European offshore wind project.
"We are very excited about this new endeavor that demonstrates the significant and positive progress we are making on this hugely complex, sophisticated and important project," said Narish Nathan, Chief Executive Officer of Eversendai Offshore.
"This breakthrough will provide further opportunities into the European Offshore Wind Renewables sector which has been growing significantly and is expected to grow further in the years to come."
Drydocks World is responsible for the construction, engineering, commissioning and load-out of the 700MW topside for the Alpha platform.
The 2,800t jacket is expected to be installed in the second quarter of 2020, with the 3,800t topside following in the fourth quarter of next year. The platform will go into service in 2021.
The 1.4GW Hollandse Kust Zuid zone comprises four offshore wind farms that will be connected to both the Alpha and Beta substations.