Windpark Fryslân Cables Start Falling Into Place
Dutch contractor Visser & Smit Hanab has started installing the high-voltage cables that will connect the Windpark Fryslân offshore wind farm in the IJsselmeer to the Dutch grid.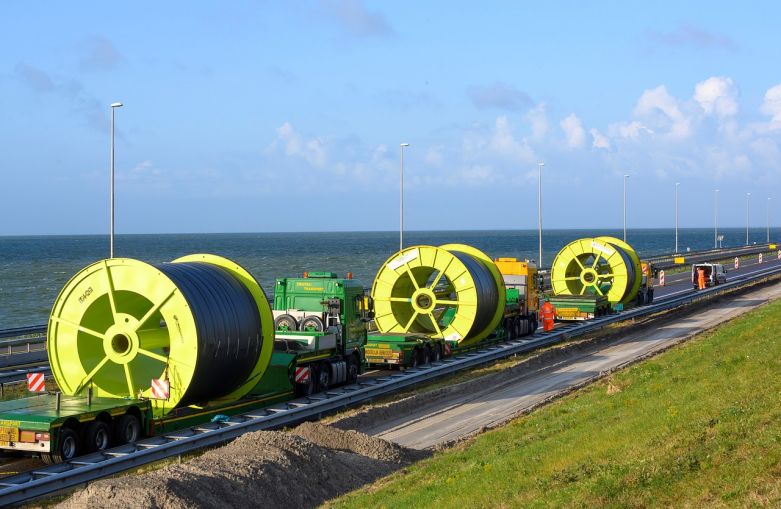 Visser & Smit Hanab will install two 25-kilometre cable sections in total to establish a connection to the high-voltage grid operated by TenneT TSO.
The cables will follow a route through the Afsluitdijk and along the A7 motorway towards Bolsward.
The installation work at the route through the Afsluitdijk started shortly after Prysmian delivered the first three cable reels.
The cables running through the Afsluitdijk are scheduled to be installed by the end of the year, and the second section crossing the province of Friesland will be installed in 2020.
The infield cables from the wind farm first come to shore at Fryslân's own transformer station at Breezanddijk on the artificial island of Breezand. From there, the two cable circuits will be installed and run to Bolsward, where the energy from the wind farm will be delivered to TenneT's Frisian high-voltage grid.
Windpark Fryslân is being built in the Frisian part of the IJsselmeer and has an installed capacity of 382.7MW. The wind farm will comprise 89 Siemens Gamesa turbines which are expected to be commissioned in 2021.