Inter-Array Cable Burial Underway at Deutsche Bucht
Van Oord has deployed its trencher Dig-It to bury the laid inter-array cables at the Deutsche Bucht offshore wind farm in Germany.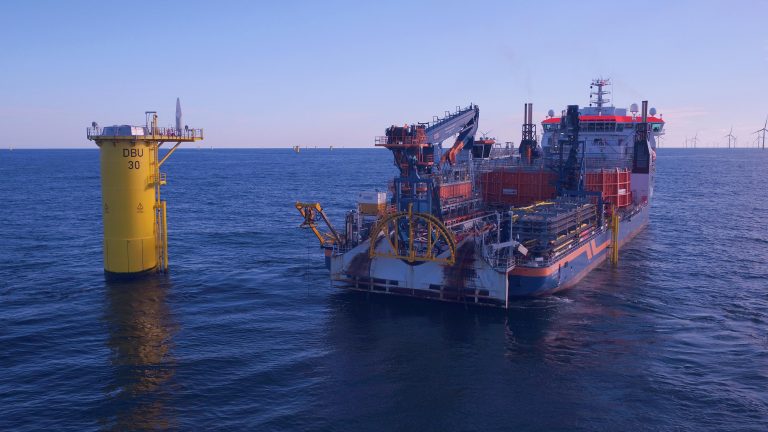 The inter-array cables are being buried at the required depth of 1.5m below the seabed at the 269MW project, Van Oord said.
The Dutch company reported that its cable laying vessel Nexus installed more than 40km of inter-array cables in water depths of 40m.
To remind, the laying of the inter-array cables was completed at the project site some 95km northwest of the Borkum Island at the end of May.
Van Oord, the Balance of Plant contractor (BoP), selected Norddeutsche Seekabelwerke (NSW) to design, produce and deliver 45km of medium-voltage submarine power cables for the wind farm's inter-array grid.
Deutsche Bucht will comprise a total of 33 MHI Vestas 8.4MW turbines installed on 31 monopile foundations and two mono bucket foundations.
The first turbine has just been installed, with project commissioning expected by the end of the year.