Microsoft to Run on Offshore Wind in the Netherlands
Microsoft has signed an agreement with Eneco to purchase 90MW of power from the 731.5MW Borssele III & IV offshore wind farm in the Dutch North Sea.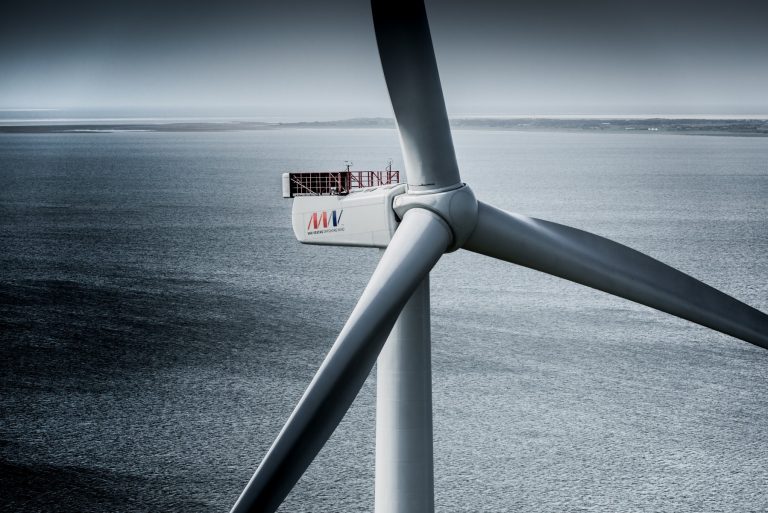 Under the agreement, the electricity produced by the offshore wind farm will power Microsoft's datacenters for a period of fifteen years from 2022 onward. Eneco had previously come to agreements with Dutch-based companies Stedin, DSM and Royal Schiphol Group to purchase power from Borssele III & IV.
"Eneco sets a great example of how we can use technology to accelerate clean energy growth locally, which is crucial to strengthen not only our own competitive advantage, but that of the Netherlands in a sustainable way. By joining forces, we are taking another step in driving the clean energy goals of the country and our global ambition of using technology to advance sustainability," said Ernst-Jan Stigter, General Manager of Microsoft Netherlands.
This is Microsoft's second purchase of wind energy in the Netherlands in a year, which brings its total wind energy purchases to 270MW in the Netherlands. It is also Microsoft's 14th renewable energy PPA, bringing the portfolio to more than 1.5GW, in support of the operation of the company's 54 Azure regions.
"Tech companies are facing the challenge to reduce their carbon footprint, mostly due to the vast energy consumption of their datacenters. A global frontrunner like Microsoft does not see this as a challenge, but as an opportunity to boost the energy transition. We are proud we can help them to switch to a sustainable, smart and clean energy supply in the Netherlands. As a result Microsoft is creating local opportunity, growth, and impact while enabling Eneco to continue to invest in large-scale renewable energy projects like Borssele III/IV," says Hans Peters, Chief Customer Officer of Eneco.
The Borssele III & IV wind farm is being developed by the Blauwwind consortium comprising Partners Group (45%), Shell (20%), DGE (15%), Eneco Group (10%) and Van Oord (10%). Shell and Eneco Group have also secured 15-year power purchase agreements (PPAs) from the consortium, under which each will buy 50% of the power generated by the wind farm.
The project will feature 77 MHI Vestas 9.5MW wind turbines installed some 22km offshore Zeeland and scheduled to be operational in 2021.