JFMS Secures Moray East Contract
James Fisher Marine Services (JFMS) will deliver marine coordination and provide communications infrastructure during the construction of the 950MW Moray East wind farm offshore Scotland.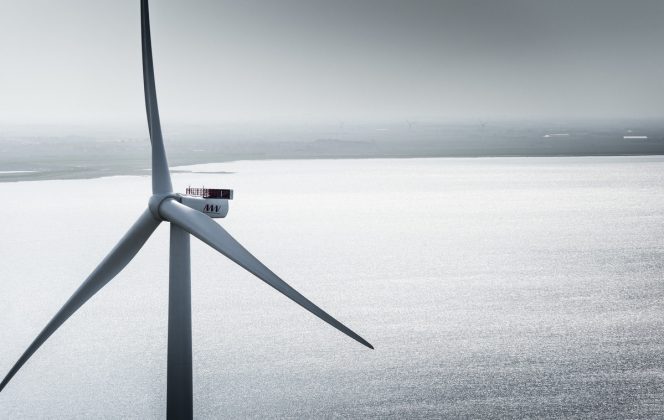 JFMS will provide Moray East, being built 22 kilometers off the coast of Scotland, with its offshore wind management system (OWMS) to deliver real-time data from various sources, together with the digital trunked radio system, Wavecom, developed by its strategic partner Fern Communications.
Marcel Sunier, project director for Moray East, said: "This contract announcement marks an important milestone in the delivery of Moray East. Offshore wind projects are a complex choreography of many different disciplines and activities; therefore, communication and co-ordination are vital to safety and ultimately project success, and we look forward, with confidence, to working with James Fisher Marine Services."
OWMS will support Moray East over the entire construction period. All these activities will be managed from a local control room located in Fraserburgh and include personnel tracking, vessel coordination and weather; all tracked through the system's single interface, JFMS said.
"We're delighted that Moray East has awarded us this contract. We know first-hand the benefits OWMS® and Wavecom® can bring to offshore wind farms, previously adopted at Galloper and currently live on Rampion, Humber Gateway and East Anglia ONE," Martin Dronfield, director, strategy and business development at JFMS, said.
"We're very much looking forward to working closely with the team at Moray East, supporting them to significantly improve the project's offshore efficiency, and strengthening the local supply chain."
Service delivery will continue until towards the end of 2021 when the developer plans to have all 100 wind turbines commissioned, JFMS said.
Moray East will comprise 100 MHI Vestas 9.5MW wind turbines mounted on jacket foundations and installed off the Aberdeenshire coast.
Project developer, Moray Offshore Windfarm (East) Ltd, owned by EDPR, Diamond Green Limited, and ENGIE, plans to have the 950MW project fully operational in 2022.