Seacat Services Orders Chartwell 24 Catamaran
Offshore energy support vessel operator, Seacat Services, has signed a multi-million-pound contract to build a catamaran for deployment in the offshore wind sector.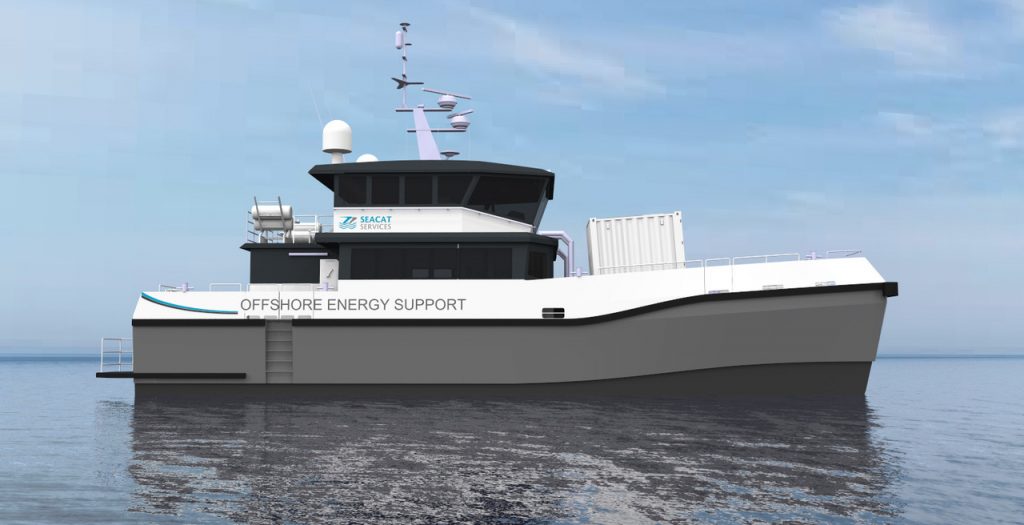 Seacat Weatherly, designed by Southampton-based naval architect Chartwell Marine, will be constructed by Isle of Wight firms Diverse Marine and Aluminium Marine Consultants (AMC) in Cowes.
Scheduled for completion in March 2020, Seacat Weatherly is set to be the first Chartwell 24 catamaran to enter service. The vessel can accommodate 24 industrial personnel, alongside four crew.
"Despite ongoing uncertainty in Westminster and Brussels, the offshore wind sector has repeatedly demonstrated its capacity to get on with the job in hand – and, frankly, faced with rising demand for high quality vessel support, this was an order that couldn't wait," Ian Baylis, Managing Director, Seacat Services said.
"The Chartwell 24 is the vessel the market has been calling for. It not only responds directly to our needs as a vessel operator, but also ticks all the boxes for our offshore wind farm customers. Seacat Weatherly will help us collectively set new benchmarks for safety, availability and performance."
The contract includes an option for a further vessel, which would see Seacat Weatherly joined by a sister vessel in the Seacat Services fleet.
Andy Page, Managing Director, Chartwell Marine, said: "The Chartwell 24 is a vessel design that has been developed by the industry for the industry, with involvement throughout the offshore wind supply chain. It's therefore fitting that the team building Seacat Weatherly brings together some of the most experienced and talented individuals in the UK maritime sector."