Huadian Wenqiang, a self-elevating offshore wind platform, has set sail to Zhanjiang in China's Guangdong Province to start its first construction project.
In December 2017, Nantong Rainbow Offshore & Engineering Equipments received the order to build the jack-up from Jiangsu Lande Offshore & Engineering. The vessel was delivered to the owner on 15 February.
The platform is described as "non-autonomous but self-propelled", and will be transported over long distances with the help of tugboats.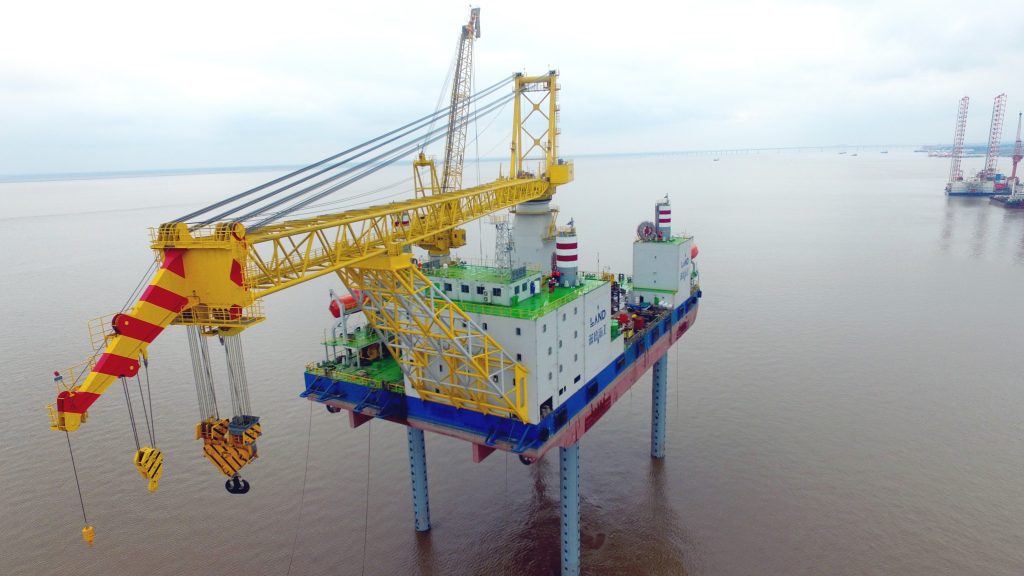 The platform is equipped with a 600-ton round-pile full-slewing crane at the bow with a maximum lifting height of 110 metres.
The port stern of the platform is equipped with a 100-ton auxiliary crane, which works in tandem with the main crane to complete the integral hoisting of the impeller or other work requiring turning over and maintenance.
The jack-up can operate in waters depths of up to 40 metres, making it suitable for wind projects situated in coastal and shallow waters.
Related news
List of related news articles