Wind of Change Begins Sea Trials
Ørsted's service operation vessel (SOV) Wind of Change has commenced sea trials, according to the Turkish Cemre Shipyard.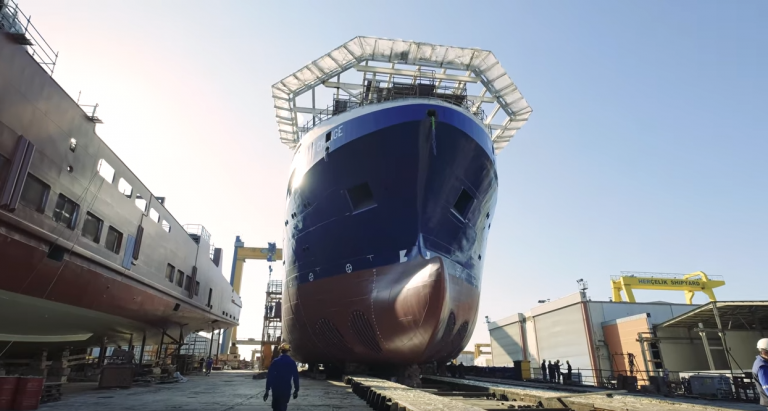 Once commissioned in May, Wind of Change will work in the German North Sea to service the Borkum Riffgrund 1 & 2 and Gode Wind 1 & 2 offshore wind farms.
The SOV features diesel-electric propulsion and dynamic positioning (DP2) and is capable of accommodating more than 60 wind farm technicians.
The 83m long vessel was ordered by the France-based Louis Dreyfus Armateurs (LDA), from which Ørsted chartered a second SOV in April last year.
The new vessel will also be built by Cemre Shipyard and will, once delivered in 2021, service the 1.2GW Hornsea Project One wind farm offshore the UK.