US Offshore Wind R&D Consortium Expands Membership
The U.S. National Offshore Wind Research and Development Consortium has expanded its membership with three new state partners and three companies.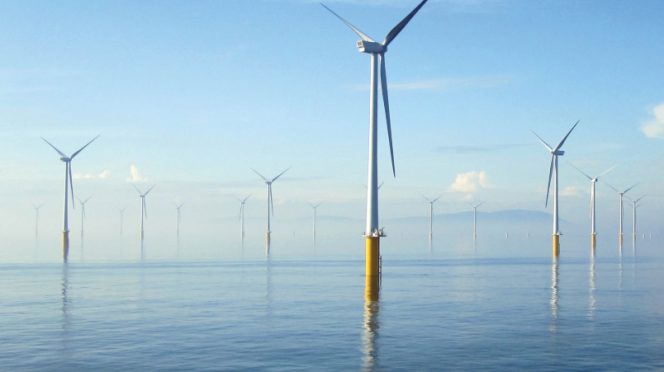 The states of Maryland, Massachusetts, and Virginia have joined New York as state partner, and Vineyard Wind, EnBW North America and Anbaric Development Partners have joined the consortium's the Board of Directors.
Together with the New York State Energy Research and Development Authority (NYSERDA), the U.S. Department of Energy (DOE), and other members, the new members will provide funding, technology validation, and leadership to accelerate the development and innovation of the local offshore wind industry.
"It's a pleasure to welcome Virginia, Maryland, and Massachusetts, joining New York in the leadership of the Consortium and the development of offshore wind energy in the U.S.. It's also very exciting to welcome new Board members Vineyard Wind, EnBW North America, and Anbaric," said Robert B. Catell, Consortium Chairman of the Board and Chairman of the Advanced Energy Research and Technology Center (AERTC)  that houses the Consortium.
"Participation of public and private stakeholders such as these will contribute greatly to growing partnerships which will support this important industry and ensure that we will meet our renewable energy goals." 
According to the consortium, the announcement further demonstrates the promise of the U.S. offshore wind industry and strengthens the drive to combat the global effects of climate change.
"The Consortium's growth is a clear sign of momentum in the fast-developing U.S. offshore wind sector, and this robust national platform for public-private partnerships will ensure that the U.S. plays a major leadership role in this global industry," said Alicia Barton, President and CEO of NYSERDA.
"As New York continues to advance nation-leading climate and clean energy goals under Governor Cuomo's Green New Deal, the success of efforts like this will be critical to our efforts to build an economy that is powered by 100% clean electricity sources like offshore wind."
In December 2017, DOE announced a USD 18.5 million funding to NYSERDA for the establishment of the consortium, with an aim of conducting U.S.-specific research aimed at reducing the cost of offshore wind.
The consortium released its first roadmap last year, outlining the priorities for developing the industry. A series of competitive solicitations will be offered over the next four years based on the research and development priorities identified in the roadmap. The consortium will release the first RFP in February 2019 with awards expected in March.
Other consortium members include AERTS, The Carbon Trust International, National Grid, NYSERDA, Renewables Consulting Group and U.S. national laboratories, as well as offshore wind developers Avangrid Renewables, EDF Renewable Energy, EDP Renewables, Equinor, Innogy, Northland Power, Ørsted; and Shell.