Wind Industry Majors Sign MoU with Danish Government
The Government of Denmark has signed a Memorandum of Understanding with wind industry majors with the aim of strengthening and continuing the strong collaboration between the global wind energy industry and the Danish government.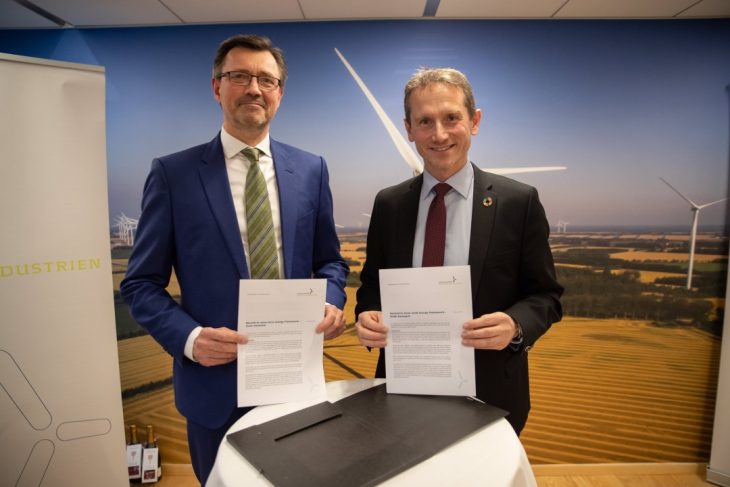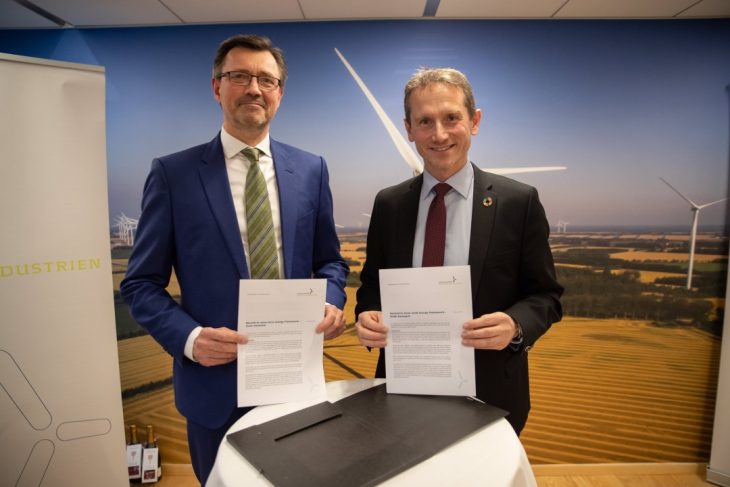 The MoU, titled 'Second to none wind energy framework – think Denmark', was signed by Kristian Jensen, Denmark's Minister of Finance, Lars Christian Lilleholt, Minister of Energy, Utilities and Climate, Anders Runevad CEO Vestas Wind Systems, Markus Tacke, CEO Siemens Gamesa Renewable Energy, Philippe Kavafyan, CEO MHI Vestas Offshore Wind, Henrik Poulsen, CEO Ørsted, Magnus Hall, CEO Vattenfall, and Mads-Ole Astrupgaard, Chairman of the Danish Wind Industry Association.
The signatories to this MoU, the first of its kind in Denmark, have agreed "to strengthen the collaboration enabling Denmark to remain a preferred country partner for the global wind energy industry."
They will also establish a dialogue forum, 'Growth in the Wind Energy Industry', that meets at least once a year for a stock-taking of the Danish conditions for continued growth in the wind energy industry.
This MoU is said to underscore the ambition of the Danish government for Denmark to be a vital base for the leading players in the global wind energy industry, notably by providing state-of-the-art framework conditions and an attractive environment for the wind industry related to areas such as research and development, test and
demonstration facilities, access to skilled labor and a market for state-of-the art onshore and offshore wind.
The industry signatories state their intention to continuously take the value proposition that Denmark presents into consideration when making strategic business and investment decisions to ensure a continued partnership to grow and develop the wind energy technology base in Denmark.