GRI Renewable Industries Starts Working on Haliade-X 12 MW Tower
GRI Renewable Industries has started manufacturing a tower for GE's Haliade-X 12 MW offshore wind turbine prototype in Sevilla, Spain.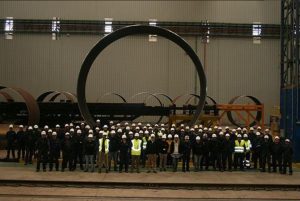 The work on the tower for the prototype started at the end of December, the company said.
GE announced in March 2018 its plans to invest over USD 400 million over the next three to five years to develop and deploy the Haliade-X 12 MW.
The first nacelle is expected to be available for demonstration in 2019, GE said.
Towering 260 meters over the sea, more than five times the size of the Arc de Triomphe in Paris, France, the Haliade-X 12 MW will carry a 220-meter rotor.
Designed and manufactured by LM Wind Power, the turbine's 107-meter-long blades will be the longest offshore blades to date and will be longer than the size of a soccer field.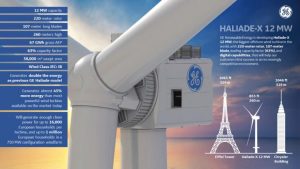 Related news
List of related news articles