UK Adds 2GW of Offshore Wind in 2018
The UK is marking a record this year as it added more than 2GW of offshore wind capacity to the grid, which can produce enough clean electricity to power over 2,300,000 households per year.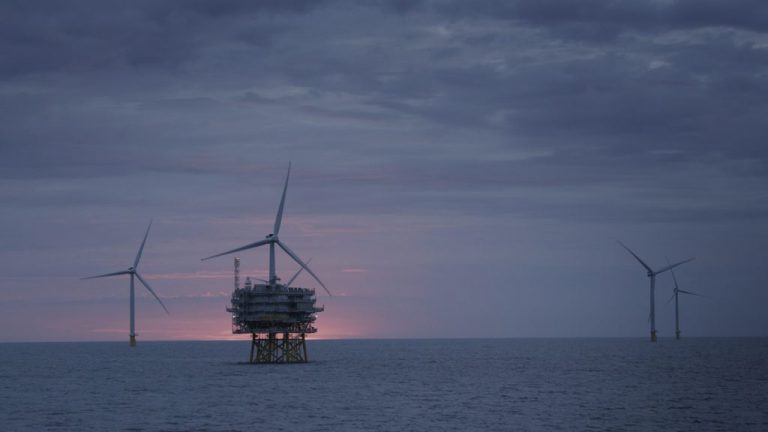 Eight new offshore wind farms were officially opened in 2018, bringing the annual total of new capacity to 2,121MW – nearly double the previous annual record of 1,154MW in 2012.
RenewableUK writes that this near-doubling of capacity was achieved with just 18% more turbines than were installed in 2012 (367 turbines this year compared to 309 turbines in 2012). Since 2012, the average capacity of an offshore turbine has grown over 50% from 3.7MW to 5.8MW this year.
The new UK projects opened this year include, among others, the world's largest operational offshore wind farm, Walney Extension (659MW) and the world's second floating offshore wind farm, Kincardine (50MW), in Scottish waters.
Offshore wind deployment will continue to grow next year, with Beatrice in Moray Firth (588MW) going fully operational, and construction work continuing on East Anglia ONE (714MW) and Hornsea Project One (1,218MW) off the Yorkshire coast, which will both to be fully operational in 2020.
RenewableUK's Executive Director Emma Pinchbeck said: "This is just the beginning of the great shift to renewables. By 2030, offshore wind could be generating more than a third of the UK's entire electricity needs, with 30 gigawatts up and running. The industry would attract £48 billion in investment by the end of the next decade and employ 27,000 people in highly-skilled jobs.
"Offshore wind has brought the UK jobs, lower bills and renewable energy. It's offering even more to the UK in the anticipated Offshore Wind Sector Deal, which the Government has said it wants to finalise by Christmas".