Siemens Nabs Moray East Grid Link Contract
Siemens has secured an order to connect the 950MW Moray East offshore wind farm to the Scottish grid.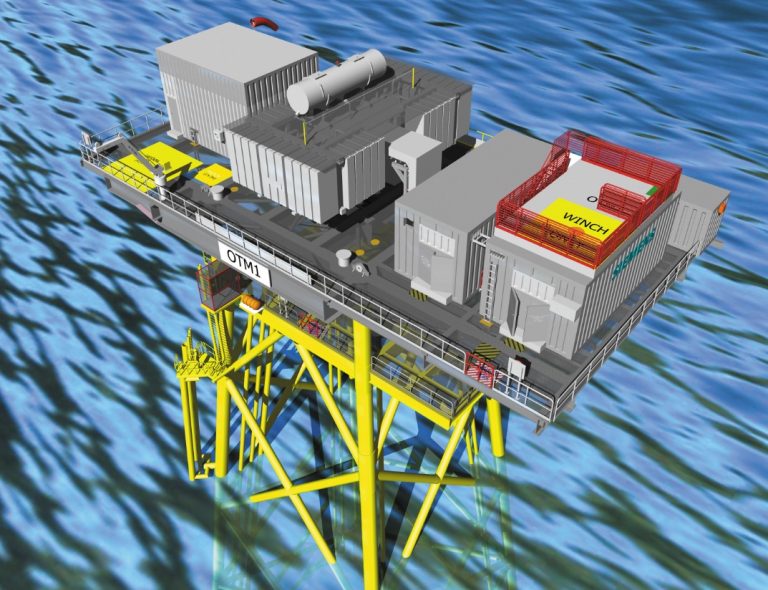 The scope of supply covers all necessary components, such as the offshore transformer modules (OTMs) which transform the output of the wind turbines from 66kV to the transmission voltage of 220kV, as well as the onshore station which transforms the electricity into 275kV for feeding it into the national transmission grid.
Siemens will also be responsible for the complete onshore substation including three SVC Plus as well as the three offshore substation platform topsides. In addition, the company will also install a 30km underground export cable to the onshore substation at New Deer in Aberdeenshire for the power generated.
Work began on site in September 2018 to prepare the location which will house the onshore substation. It is anticipated Moray East will be operational by April 2021, Siemens said.
Moray East marks the largest offshore grid connection in terms of transmission capacity and order entry Siemens has delivered or been awarded in the UK to date.
The wind farm, located 22 kilometers off the Aberdeenshire coast in Scotland, will comprise 100 MHI Vestas 9.5MW wind turbines.
As a world's first, three OTMs will be linked together to cover the rated capacity of 950MW of the Moray East wind farm. As an OTM is significantly smaller in size and weight compared to conventional alternating current platforms, there's no need for special vessels for transport and installation, Siemens said.
"The 950 MW offshore windfarm will generate power at £57.50/MWhr which is less than half the price of power generated by offshore windfarms under construction today," said Ralf Christian, CEO at Siemens' Energy Management Division.
"The grid connection is one lever that can help driving down costs."
This project also supports the local industry by providing supplies and services to Siemens. Local Scottish contractor, I&H Brown, has already been appointed to manage the site enabling work by Siemens. The project will be delivered from Siemens' Manchester office and it is anticipated several further supply chain contracts will be available for UK supply chain companies, with details due to be announced in the coming months.