EEW SPC Adds to Borssele 1 and 2 Tally
Rostock-based EEW Special Pipe Constructions GmbH (EEW SPC) has won a contract to produce 47 monopiles for Ørsted's Borssele 1 and 2 offshore wind farm.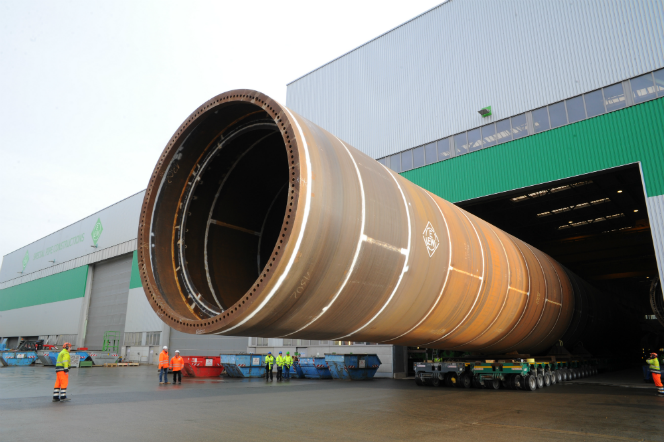 As reported earlier, the UK-based EEW OSB, a wholly owned subsidiary of EEW SPC, will manufacture 35 transition pieces for the 752MW project in the Dutch North Sea.
EEW SPC will start production of the foundations in December 2018, with the monopiles being produced in Rostock, Germany and the transition pieces being manufactured at EEW OSB in Teesside.
For both plants, this means good base capacity utilisation for the first half of 2019, EEW SPC said.
Heiko Mützelburg, CEO/Managing Director at EEW SPC, said: "With this order we are off to a good start in 2019. In addition, with the Dutch offshore wind project Borssele 1+2 we were able to place an order for EEW OSB outside the UK for the first time. We again thank Ørsted for the trustful relationship we built up in the past."
Located around 23 km off the coast of Zeeland, Borssele 1 and 2 will comprise 94 Siemens Gamesa 8MW wind turbines installed on monopile foundations.
Dutch offshore foundations specialist Sif Holding will produce the remaining 47 monopiles for the wind farm.