TenneT and DNV GL Continue Cooperation in Dutch North Sea
DNV GL has been contracted by Transmission System Operator TenneT to deliver the complete project certification for two offshore substations (OSS) for the Hollandse Kust Zuid offshore wind farms in the Dutch North Sea.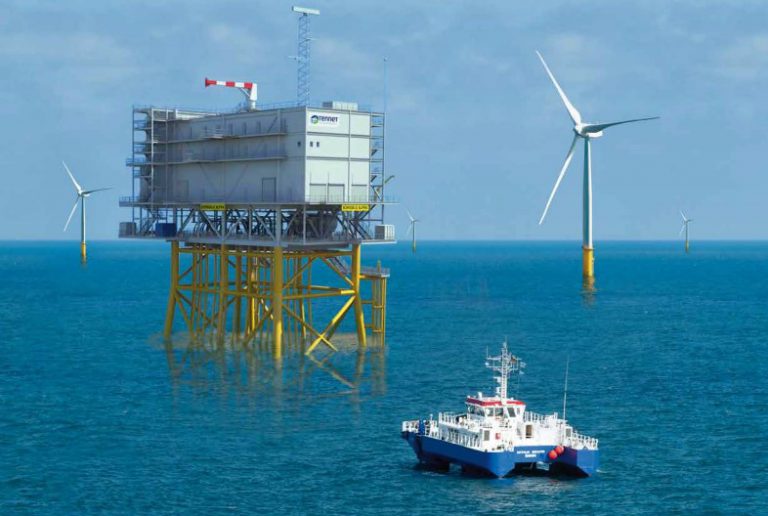 This follows a previous agreement for DNV GL to certify the first two OSS platforms – Borssele Alpha and Beta – which are currently under construction. The certification will be carried out according to DNV GL guidelines DNVGL-SE-0073 and DNVGL-ST-0145.
"Ensuring that we are able to meet all technical requirements of international certification requirements, is crucial for our project development process," said Marco Kuijpers, Senior Manager NLO TenneT.
"We have worked together with DNV GL on several projects. That experience and continuity will help us in realizing the new certification project."
DNV GL recently issued a Statement of Conformity allowing the jacket installation of the Borssele Alpha OSS, and expects to issue the full project certificate in 2019. Project certificates are expected to be issued in 2020 for Borssele Beta, 2021 for Hollandse Kust Zuid Alpha and 2022 for Hollandse Kust Zuid Beta, subject to the project receiving final approval. The two platforms are to be delivered by Petrofac.
Kim Mørk, Executive Vice President, Renewables Certification at DNV GL, said: "We are looking forward to continuing our successful partnership with TenneT for the next part of their project. Our certification will cover all stages of the projects from design through commissioning, to transport and installation to ensure rigorous international quality and safety requirements are being met."
The Hollandse Kust Zuid zone is divided into four 350MW offshore wind sites.
The Hollandse Kust Zuid I & II sites are being developed by Vattenfall. The permits for the development zone have recently become irrevocable, triggering a 5-year deadline by which the wind farms need to be in operation, as well as a 6-month timeframe by which a grid connection agreement between TenneT and Vattenfall is to be signed. The two wind farms will be connected to the Dutch grid through the Hollandse Kust Zuid Alpha platform.
The tender for the Hollandse Kust Zuid III & IV is scheduled to take place in the fourth quarter of 2018.