Fugro Unsheathes Excalibur at Dieppe-Le Tréport Offshore Wind Farm
Fugro started carrying out a geotechnical campaign at the Dieppe-Le Tréport offshore wind farm site in France at the beginning of July, when the company mobilised its Excalibur vessel for the works that involve several borehole tests on various locations.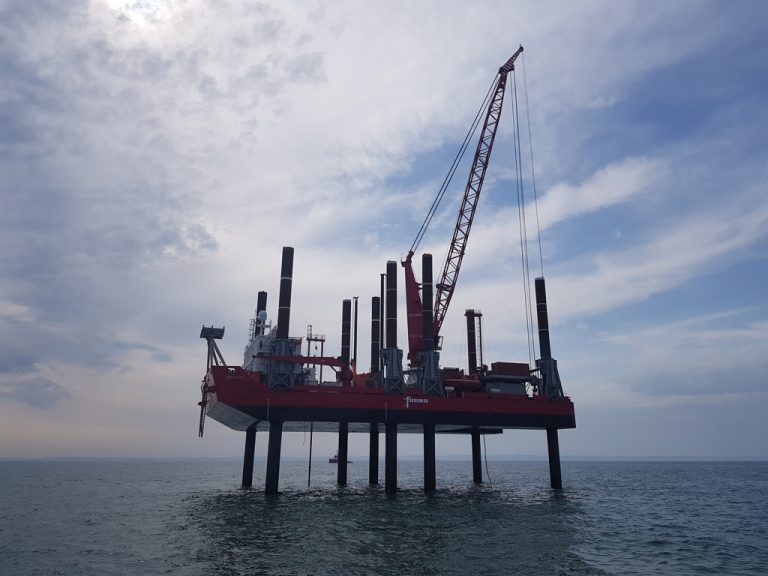 In total, 78 positions will be tested during the campaign, including those earmarked for wind turbines, offshore substation and inter array cables. Excalibur is scheduled to be working at the site until mid-October, supported by the offshore support vessel Despina and several others on some of the locations.
After the geotechnical campaign, the wind farm developer – Eoliennes en Mer Dieppe Le Tréport – will commence public consultation period, most likely this fall, and is looking to obtain the necessary authorisations by the beginning of 2019.
The 496MW offshore wind farm is located 17km off Dieppe and 15.5km off Tréport, in water depths ranging from 5 to 25 meters, and will comprise 62 Siemens Gamesa 8MW wind turbines.
Construction and installation of Dieppe et Le Tréport is expected to start in 2019, with the full commissioning scheduled for 2021.
The developer, Éoliennes en Mer Dieppe et Le Tréport, is a joint venture company owned by Engie (47 %), EDP Renewables (43 %) and Groupe Caisse des Dépôts (10 %).