California and Denmark Sign Offshore Wind MoU
The California Energy Commission and the country of Denmark have signed a memorandum of understanding (MoU) on offshore wind.
Energy Commissioner Karen Douglas and Danish Consul General Katrine Paaby Joensen signed the MoU which is expected to help California get data and information from Denmark, a country with a decades-long experience with offshore wind facilities.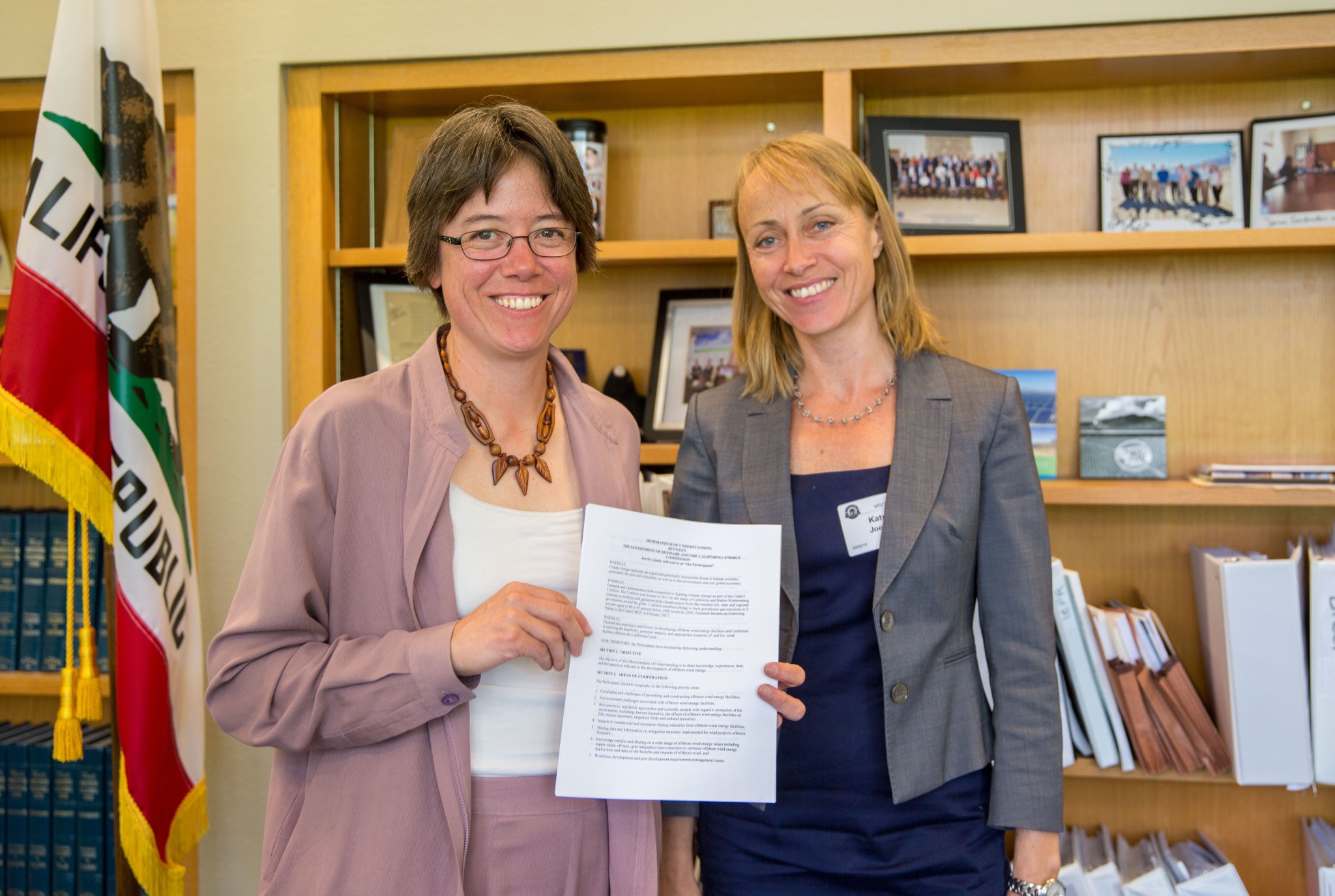 "As home to the first offshore wind farm in the world, Denmark is at the forefront of this development with more than 25 years of experience in developing this great source of renewable, carbon-free energy," said Douglas.
The MoU is seen as a valuable resource for California which is in the early stages of exploring offshore wind. The Energy Commission and Scotland signed a similar MoU in 2017.
California sees offshore wind as a potential resource in sourcing 50 percent of its electric energy from renewables by 2030.
The Energy Commission is currently partnering with state agencies and the federal Bureau of Ocean Energy Management (BOEM) on exploring the potential for wind generating facilities off the California coast.
Outreach efforts for offshore wind began on the Central Coast and have expanded to the North Coast region.
To date, BOEM and California have held approximately 50 outreach meetings with tribes, academics, fishing community, environmentalists, offshore wind developers, military, and state and local elected officials to discuss offshore wind.
California is one of 13 states exploring the potential of developing offshore wind facilities.