Marine Designs Installs Pontoon for Ørsted in Barrow
Marine Designs has installed a new pontoon in Barrow, which will serve for the berthing of crew transfer vessels (CTVs) working on Ørsted's offshore wind farms.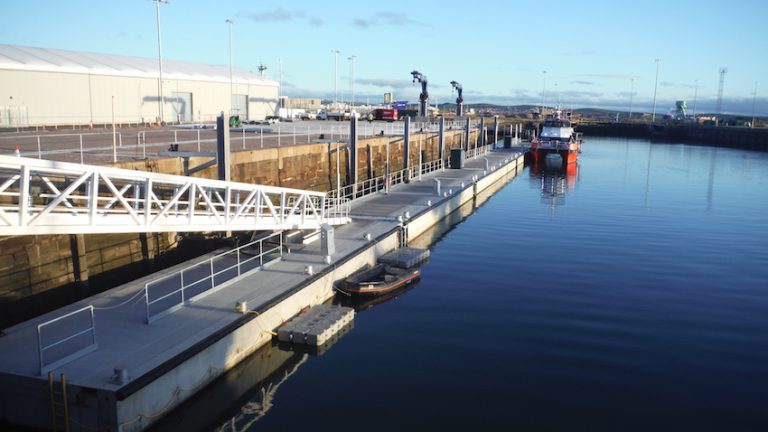 This is Marine Designs's fifth pontoon in Barrow, third delivered for Ørsted and biggest to date, measuring approximately 135m in length and being 5.5m wide.
The company said the concrete construction is low maintenance and offers an in-water design life of more than 25 years, so that the crew transfers of technicians can continue without downtime during an offshore wind farm's lifelong operation.
Drystan Jones from Marine Designs said: "Over the last ten years Marine Designs Ltd has been the contractor of choice for crew transfer pontoons for many offshore wind farms. This latest project and our third with renewable energy company Orsted, builds on that success further and demonstrates our tried and tested product range. We now have five separate pontoon systems in Barrow and it has been a pleasure to be working in the port again."