Vole au vent Gets Monopile Installation Set in Eemshaven
Jan De Nul's wind farm installation vessel Vole au vent arrived in the Port of Eemshaven last week to be equipped with a hydraulic hammer and a noise mitigation system ahead of foundation installation works on the Borkum Riffgrund 2 offshore wind farm.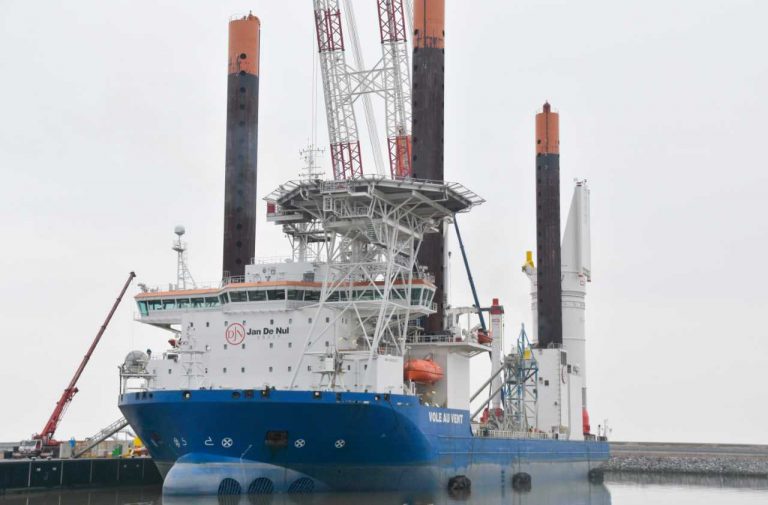 The jack-up arrived in Eemshaven on 17 February, and the installation of the hydraulic hammer and the noise mitigation system started on 21 February, Eemshavenonline.nl reports.
Vole au vent will install 36 monopile foundations and transition pieces on Ørsted's 450MW wind farm in the German North Sea.
The jack-up arrived in Eemshaven from Poland after undergoing deck layout modifications and the installation of sea fastenings for the transport and installation of the 36 monopiles and transition pieces.
Borkum Riffgrund 2 is located 38 kilometres off the German island of Borkum. It will comprise 56 MHI Vestas 8MW wind turbines installed on 36 monopile foundations and 20 suction bucket jacket foundations. The full commissioning is planned for 2019.