Bredenoord Powering Wikinger until Full Commissioning
Bredenoord has supplied 72 generators for the Wikinger offshore wind farm in Germany until the 350MW project is fully commissioned and starts feeding power into the national grid.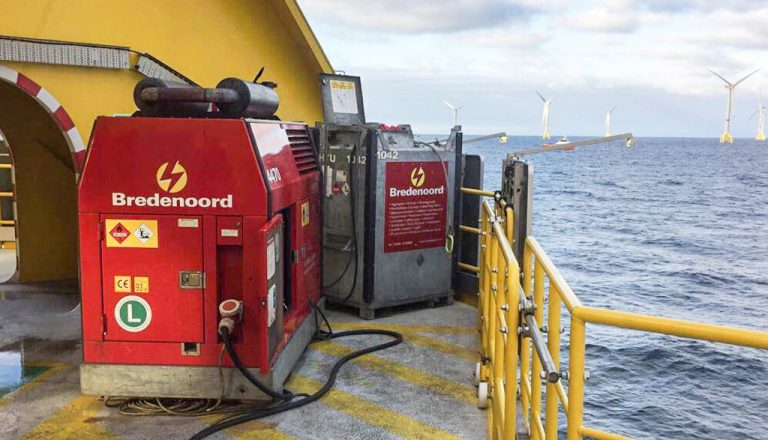 The Netherlands-based company informed today (19 February) that it had provided 72 generators with a power of 70kVA and 72 IBC fuel tanks with a capacity of 1,300 litres, so the wind turbines could be regularly turned on, protected against corrosion and that necessary functions such as lighting were maintained.
Although the wind turbines are now supplied with power from the mainland, the Bredenoord generators are still in use as emergency backup generators, according to the company.
To ensure Adwen can monitor the generators remotely and during operation, the power supply systems were equipped with remote monitoring, Bredenoord said.
The Wikinger offshore wind farm, developed by Spanish Iberdrola, comprises 70 Adwen 5MW wind turbines, the last of which was installed on 22 October 2017. The project was linked to the national grid at the end of December 2017. Commissioning works at the site off the north-eastern coast of the island of Rügen are still underway.