Beatrice Export Cable Section Arrives in Peterhead
The first section of the second export cable which will connect the Beatrice offshore wind farm to the Scottish grid arrived in Peterhead on Monday, 29 January, Beatrice Offshore Windfarm Limited (BOWL) said.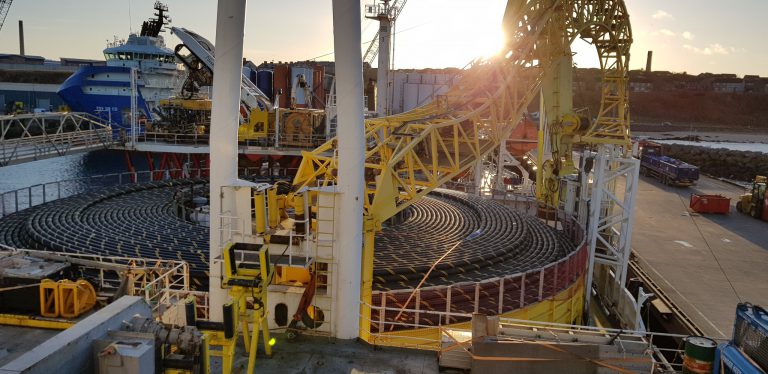 The first section of the 220kV cable is expected to be installed next week, BOWL said.
The first 70-kilometre export cable was installed by Nexans' cable laying vessel Nexans Skagerrak in December 2017.
Nexans started installing the first of two export cables for the 588MW Beatrice offshore wind farm at the end of September.
In May 2016, the company won a contract for cable works on the wind farm together with Siemens, who is in charge of supplying, installing and commissioning the wind farm's turbines.
The Beatrice offshore wind farm, located in the Outer Moray Firth off Scotland, will consist of 84 Siemens 7MW wind turbines and two Siemens Offshore Transformer Modules (OTMs), all placed on top of jacket foundations.
The wind farm is expected to deliver first power by July 2018, with the full commissioning scheduled for 2019.