Esvagt Mercator Begins Its Belgian Offshore Wind Story
The Esvagt Mercator Service Operation Vessel (SOV) has begun the 10-year contract under which it will support MHI Vestas at the 50-turbine Nobelwind and 55-turbine Belwind 1 wind farms off Belgium.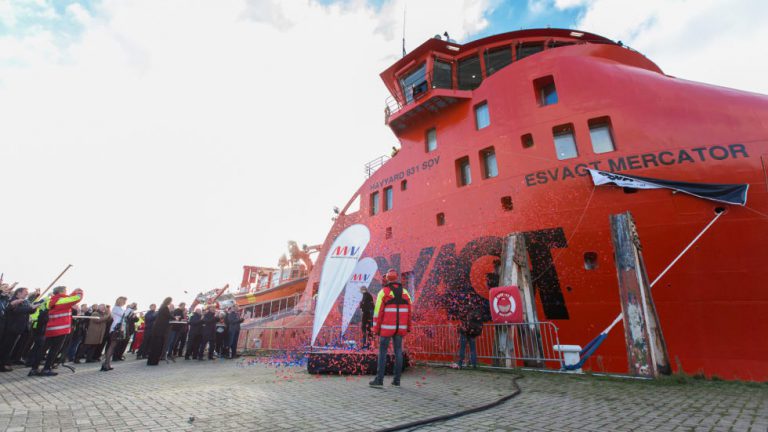 Prior to commencing the contract, the godmother Stine Würtz Jepsen christened the vessel at the Port of Ostend on 1 December.
"The 'Esvagt Mercator' is the latest development in our proven SOV concept and an example of the innovation made in fruitful cooperation with MHI Vestas. Collaborating and partnering in finding new, innovative solutions helps us on the road to a lower cost of renewable energy," said Søren Karas, Chief Commercial Officer at Esvagt.
Esvagt Mercator will be a home for 36 people for up to two weeks at sea and will operate from the Port of Oostende, where MHI Vestas has an operations and maintenance base. The 58.5m long vessel is equipped with dynamic positioning technology and two safe transfer boats to transfer technicians, tools and spare parts to the turbines.