First Merkur Towers & Blades Arrive in Eemshaven
The first blades and tower sections for GE Haliade 6MW wind turbines that will spin at the Merkur offshore wind farm in Germany have arrived at the Buss Orange Blue Terminal in Eemshaven port, the Netherlands.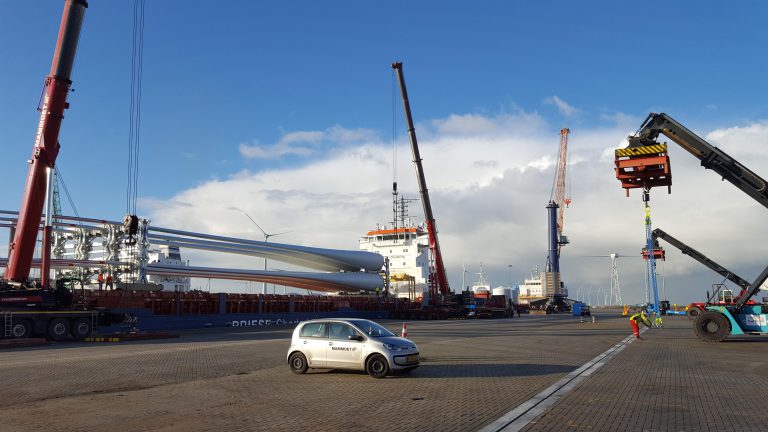 The blades, built by LM Wind Power, are being transferred to Eemshaven from the Port of Castellón in Spain.
At the beginning of November, the first six of the total of 66 GE Haliade nacelles were offloaded in Eemshaven port after being shipped from Saint-Nazaire in France. A few days later, the installation of transition pieces (TPs) at the offshore construction site started from the Buss Orange Blue Terminal.
The installation of the project's 66 wind turbines is expected to commence in spring 2018.
The 396MW Merkur offshore wind farm, located approximately 35km north of the island of Borkum in Germany, is expected to be completed by the end of 2018 and to become fully operational in 2019.