First Merkur Nacelles Arrive in Eemshaven
BigLift's heavy load carrier Happy Sky has arrived in Eemshaven in the Netherlands loaded with the first six of the sixty-six GE Haliade nacelles built for the 396MW Merkur offshore wind farm in the German North Sea.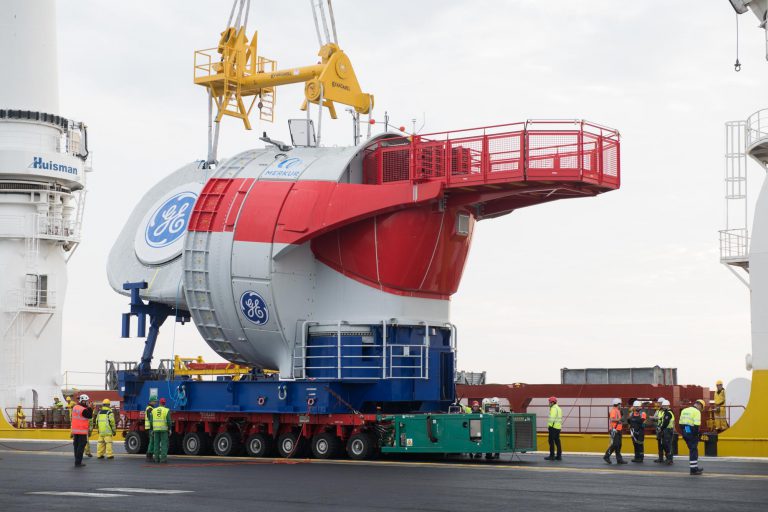 The Haliade 150-6MW nacelles were manufactured at GE's facility in Saint-Nazaire, France, and loaded onto the vessel at the Nantes Saint-Nazaire Port.
The Big Sky departed Saint-Nazaire on Saturday, 04 November, with AIS data showing the vessel arriving in Eemshaven in the morning hours of Monday, 6 November.
The remaining sixty nacelles will also be shipped from Saint-Nazaire to GE's logistical operations hub in Eemshaven from where the installation of the wind turbines is expected to start in spring 2018.
The blades, built by LM Wind Power, will be shipped out from the Port of Castellón in Spain to Eemshaven.
The Merkur offshore wind farm, located approximately 35km north of the island of Borkum in Germany, is expected to be completed by the end of 2018.