EEW SPC Takes Full Ownership of Offshore Structures Britain
Rostock-based offshore foundations manufacturer EEW Special Pipe Constructions GmbH (EEW SPC) has acquired Bladt Industries' share in Offshore Structures Britain Ltd. (OSB) and is now the sole owner of the British site on the River Tees.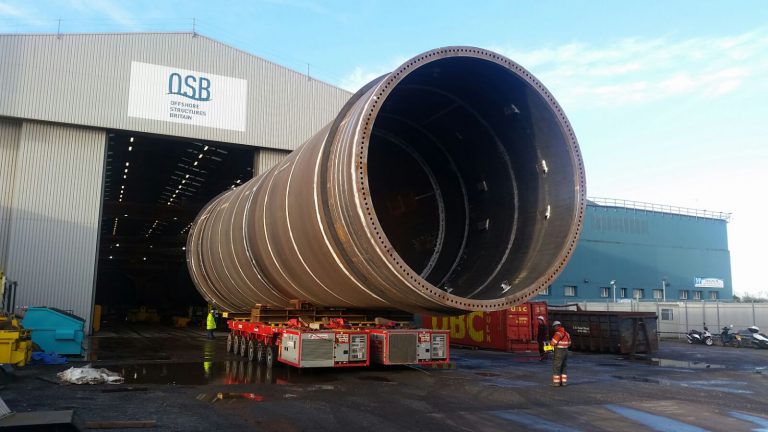 With the takeover, the company which was established jointly by EEW SPC and Denmark's Bladt Industries in 2014 will be renamed and continue to operate as EEW Offshore Structures Britain Ltd. (EEW OSB).
Heiko Mützelburg, CEO/Managing Director of EEW SPC, said: "We also see great potential for the future in the British offshore wind market sector and of course we would like to support local content in the UK under the new name, which emphasises our affiliation to the EEW Group."
Thanks to the first orders from the Danish energy group Ørsted for the production of the transition pieces for the British offshore projects Burbo Bank and Walney Extension, the plant has been able to achieve good capacity utilization since production started in 2015, EEW SPC said.
EEW OSB is currently producing 56 TPs for Ørsted's Hornsea Project One.
Ørsted has now announced that EEW SPC has been awarded the contract for further 30 TPs for this project. This guarantees capacity utilization until autumn 2018 and thus secures the jobs of more than 150 employees, EEW SPC said.