Ampelmann and Eidesvik Team Up on Wikinger
Ampelmann has been awarded a contract by Eidesvik to deliver an Ampelmann E-type gangway for the Viking Neptun, currently serving as an accommodation and a crew transfer vessel (CTV) on the Wikinger offshore wind farm.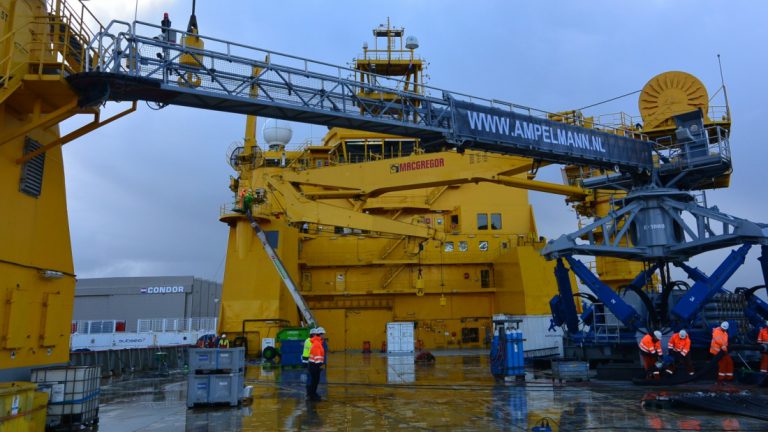 This contract marks the first collaboration between Eidesvik and Ampelmann.
Claudia Beumer, Business Development Manager at Ampelmann said: "We are very pleased with this cooperation between Eidesvik and Ampelmann, and express our gratitude for the trust placed in us. The Viking Neptun is a marvellous ship, and we are confident that together with the Ampelmann E-type, this will prove to be a powerful combination during the winter campaign."
Eidesvik was contracted by Adwen to provide a vessel to support commissioning work at the wind farm which comprises 70 Adwen 5MW turbines.
After completion of the mobilisation in Rotterdam, the Viking Neptun sailed to Wikinger and started her five-month charter with Adwen mid-October.
Fred. Olsen Windcarrier's jack-up Brave Tern installed the final turbine in the German Baltic Sea in late October. Adwen is currently starting up the turbines which will be operating in 'island mode' until the grid connection is energized.
The wind farm is owned by Iberdrola and will be operated from an O&M base in Mukran for at least 25 years.