Siem Moxie Supporting Tideway at Rentel
Siem Offshore Contractors' (SOC) accommodation and personnel transfer vessel Siem Moxie has been chartered by DEME Group's company Tideway for the inner-array cable installation works at the Rentel offshore wind farm.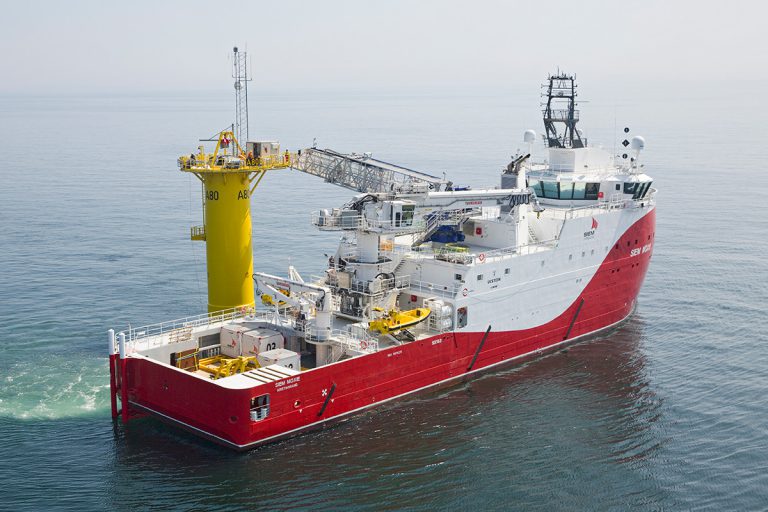 According to SOC, its walk-to-work installation support vessel has already begun work under the contract, supporting Tideway during the completion of the inner-array cable installation at the offshore wind farm being constructed off the coast of Belgium.
DEME, with its subsidiaries GeoSea and Tideway, is the Engineering, Procurement, Construction and Installation (EPCI) contractor for the wind farm.
The cable manufacturer Prysmian is in charge of supplying the inter-array cables, installed between 42 Siemens 7.35MW wind turbines.
The 309MW Rentel offshore wind farm is expected to deliver power to the Belgian grid by mid-2018, while the entire project is planned to become fully operational by the end of 2018.