Galloper OWF Generates First Power. Turbines Tweaked to Add 17MW More
Innogy announced three pretty big news about its Galloper offshore wind project today, 7 November. The wind farm generated the first power on 5 November, 38 wind turbines are now installed at the site, and the project's capacity has increased by 17MW.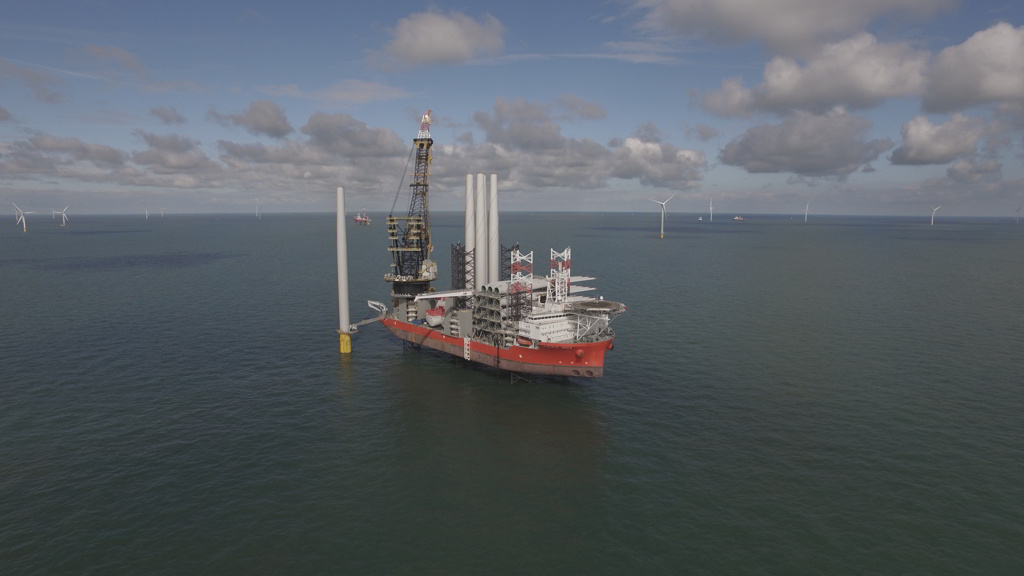 Namely, Siemens Gamesa – the supplier of fifty-six 6MW turbines – has improved the turbines and increased the output from 6MW to 6.3MW for each turbine, which totals to almost 17MW across the entire wind farm. With this boost, Galloper can supply over 40,000 more homes a year and the project can now provide clean electricity to over 380,000 households.
On the project generating its first power, innogy pointed out that this milestone signals the beginning of the process to bring all 56 wind turbines online, expected to be completed in early 2018.
Project Director Toby Edmonds said: "We have generated in record time having built the offshore part of the project in a single year which is a fantastic achievement. It has been a superb team effort that has been made possible by everyone involved from the innogy project team to our contractors and partners."
The Galloper offshore wind project is owned by innogy SE, Macquarie Capital, Siemens Financial Services, and a consortium managed by Green Investment Group and Macquarie Infrastructure and Real Assets, with innogy leading the project construction on behalf of its partners. The financial close for Galloper was reached in November 2015.