Port of Esbjerg Takes Over Newly Expanded Area
Following the completion of the works on the expansion at the Port of Esbjerg, the port took over the new harbour area in mid-October.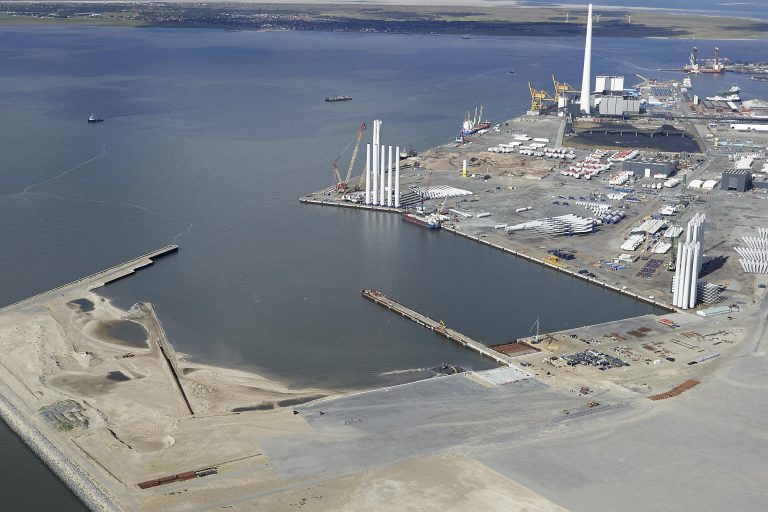 The East Port area of the Port of Esbjerg has been expanded by further 250,000m² within the EUR 27 million project.
The expansion came after the port witnessed a high level of activity within the wind industry, RoRo traffic and car imports in 2016.
Last year, wind turbine components amounting to a capacity of 1,100MW were shipped from the Port of Esbjerg, more than double the amount in 2015. The port reported a record turnover of EUR 30.94 million and a record net profit of EUR 10.68 million for 2016.
The expectation that the high activity will continue, combined with an increasing demand for areas from the wind industry, will be now met with the 250,000m² expansion of the East Port, which includes three new RoRo ramps and a 400m quay side.
Engineering company CG Jensen has been in charge of the expansion of the harbour area.